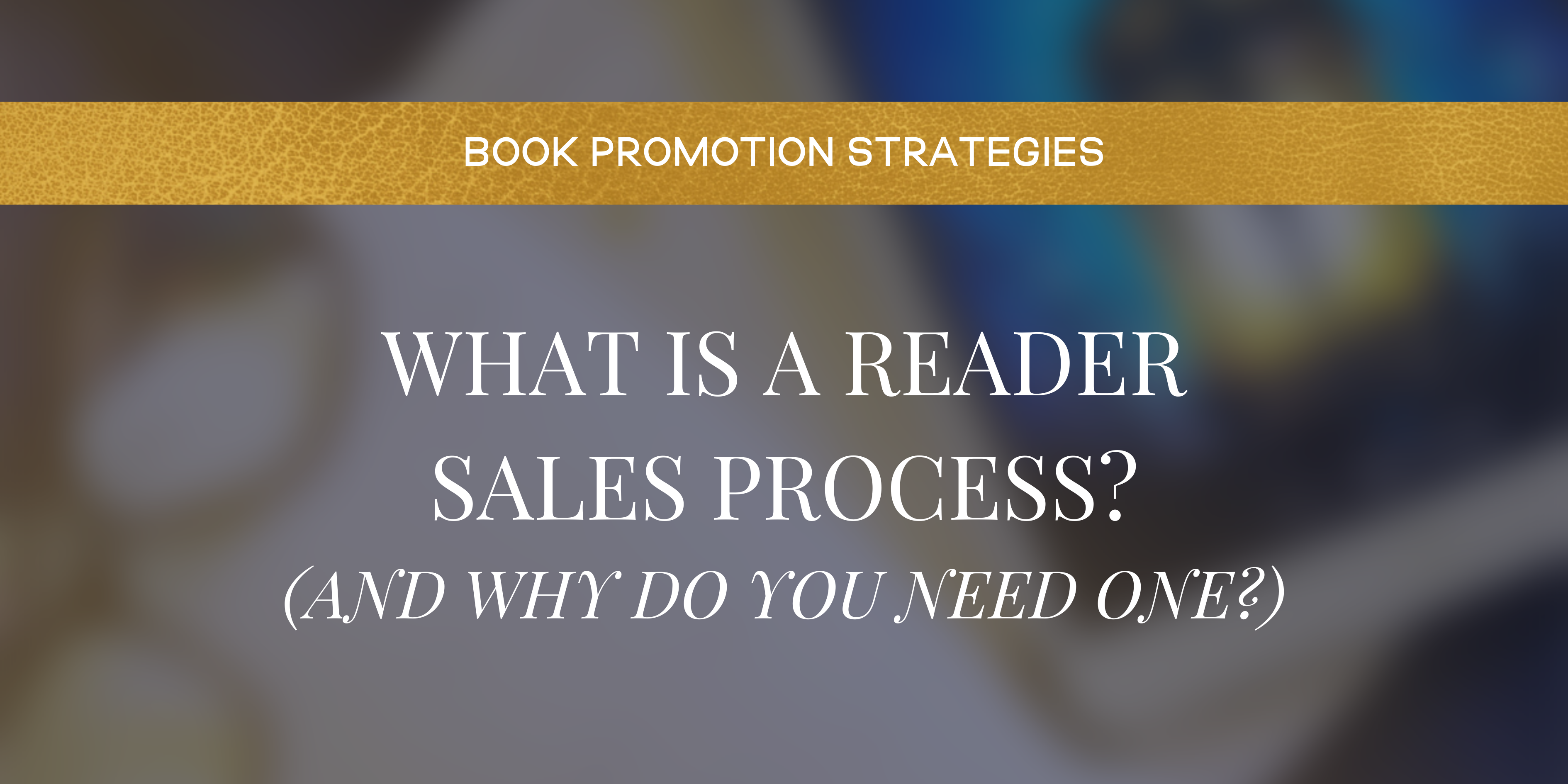 What Should Your Next Step In Authorship Be?
Take the quiz to discover which stage of authorship you're currently at and a *complete* list of action steps to focus on that will move you to where you want to go.
When I teach any form of book marketing and business to authors, I'm always trying to take them through a sales process (Attract, Nurture, Close) so that they can attract in readers, warm them up to buy, and close more book sales.
You might be thinking "well, when I go to buy a book, I just go to a bookstore/on Amazon and buy whatever looks good, so why would my book need a sales process?"
See, the thing is, that is a sales process. And sales tactics can differ, but the key is that you're being taken through the different stages of product awareness so that you can make a purchase.
Let's use the example of finding a book in a store again and go over the core pillars, shall we?
1) Attraction—you first have to become aware that a book exists, so the first step of the reader sales process is to increase your discoverability and attract ideal readers to make it easier for them to find your book.
There are lots of ways you can discover books (e.g. bookstores, Amazon algorithm and optimization, social media posts, bookstagramers, Goodreads lists, etc.) which is how you might have stumbled across a book on Amazon or in a bookstore.
And then there's lots of ways to attract ideal readers (e.g. strategic content and messaging that resonates, branded visuals, engaging social media posts, etc.) which is how a book blurb or book cover may have hooked your interest in a bookstore.
2) Nurturing—the second step is to warm readers up to buy, and typically you need a mix of brand impressions, relationship building and trust for this to be effective.
It's very likely that external factors influenced this part of your purchasing decision before you ever went on Amazon or into a bookstore searching for a book:
One way to warm readers up to buy is to spend time engaging and building relationships with your audience on social media, so they become familiar with your books and brand.

Another way is to increase the amount of times someone sees or hears about your book

(e.g. publicizing the book, sharing the cover, collaborating with bookstagrammers, etc.)

to build impressions, hype and establish product awareness.
And thirdly, you need the trust piece, which comes from a mix of brand positioning, positive book publicity and book reviews.
If you've stumbled across a book in a bookstore, it's likely that (A) you've heard about it a couple of times and you were curious because it's got hype, (B) you were already familiar with the author and felt some level of trust in their writing abilities, or (C) the fact that the book is in a bookstore solidified that trust piece for you.
3) Closing—finally, you've got to actually close the sale, and this is by making it as easy as possible for pe

ople to

buy. Some ways you can do this are by:
Having direct links to the book in your social media posts, in your bio or on your website.
Running direct ads to the book's purchasing page.
Liaising with bookstores to have the book physically stocked.
Providing an incentive for people to take immediate action (aka: a flash sale, a two-for-one deal, etc.)
(Obviously, if you're already in the bookstore, then purchasing is a simple process.)
In summary, the tactics can differ between online and offline strategies, but at its core, these are the three pillars you always want to be moving readers through to close more book sales.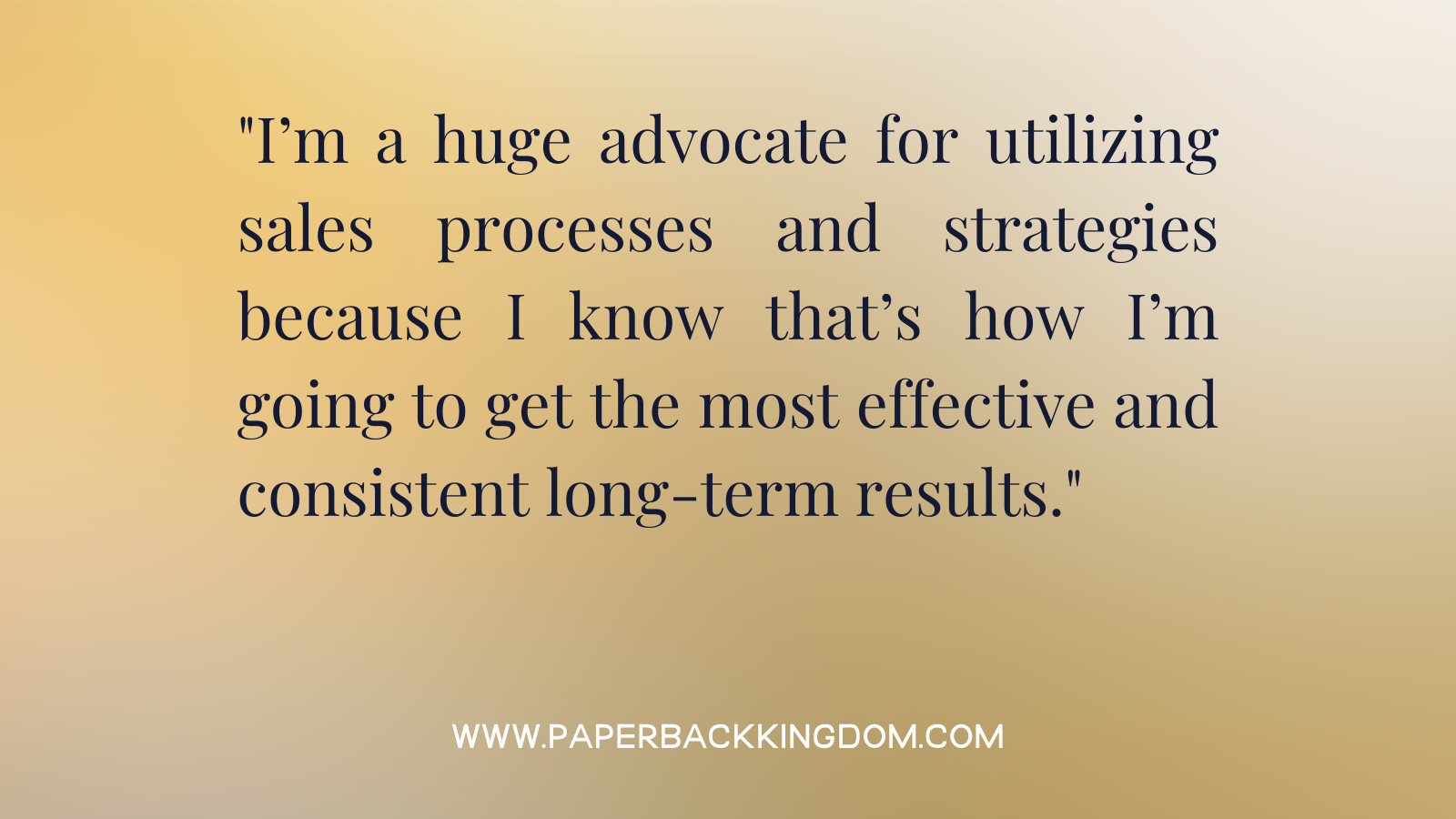 Now, I know

that buildi

ng out a reader sales process might seem complicated…
…but keep in mind that it's not about trying to do ALL of the individual tactics I just listed out. It's about picking 1 - 2 things for each stage of the process and committing to doing those things really well.
That's the difference between throwing random spaghetti tactics at the wall that random authors might have recommended to you in passing, and working an intentional sales process on repeat.
So for example, an online reader sales process might look like:
Attract -> Content marketing and collaborations via social media.

Nurture -> Email marketing and sourcing book reviews.

Close -> Offering direct purchase links and pre-order incentives.
Not only is a sales process going to lead to more long-term sales (and less exhaustion trying to find readers all the time), but it also means you won't be selling prematurely to readers (or not leading them to the sale at all.)
---
(P.S: if you need more help building out your front end and back end reader sales processes, that's something I can help you with in a Marketing & Messaging Intensive Session.
This is a session where we'll unlock the roadmap to your goals and maximize your release day profits by creating a strategy + reader sales pathway to attract, engage and sell to more readers.
Click here for more info + to book your session, or send a DM on Instagram if you have any questions!)
---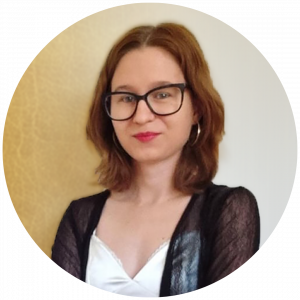 Pagan Malcolm is a bestselling fiction author, speaker, podcaster and business coach for authors. She helps aspiring authors finish their books, build the foundations for consistent book sales and establish a standout author brand that gets them KNOWN.
| Facebook Group | Instagram | Podcast | Website | Blog |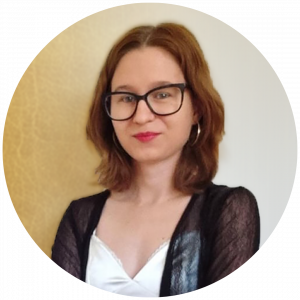 Pagan Malcolm is a business coach for authors helping writers to leverage the business side of publishing so that they can kickstart profitable writing careers and become established authors. She has been featured in various publications including Writer's Digest and The Write Life Top 100 Websites For Writers.
You might like…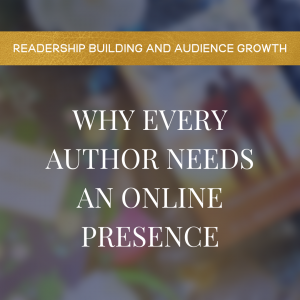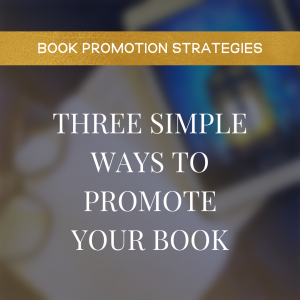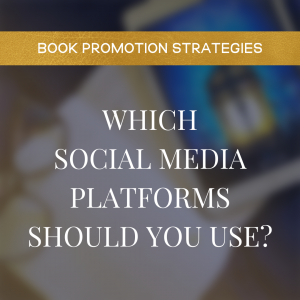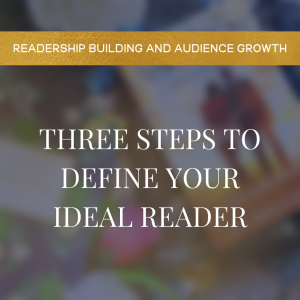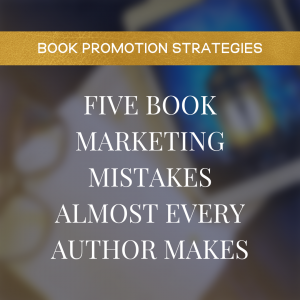 Free Resource: