What Should Your Next Step In Authorship Be?
Take the quiz to discover which stage of authorship you're currently at and a *complete* list of action steps to focus on that will move you to where you want to go.
At some stage of your writing career, you're probably going to run out of words to describe things.
Seems impossible, right?
Well, there's only so many times you can describe someone with blue eyes before it gets old.
A great thing to be doing regularly is improving your writing vocabulary–and if that gives you flashbacks to school spelling bees and learning new words for homework, don't worry. It's not quite as boring as that. In fact, it's actually pretty easy to do–and you can have a lot of fun finding new words too!
In this post, I'm sharing three ways you can improve your writing vocabulary.
1) Find Word Lists On Pinterest
Pinterest is a gold mine of resources, prompts and tips for writers–and one of my favourite things to search for on there are printable word lists that I can tuck into notebooks and tack onto my walls.
In particular, I struggle with coming up with new words to describe appearances without feeling like a broken record, so here are some lists that I've saved in the past which you can use as a starting point:
(From any of these, you can keep scrolling and find hundreds and thousands more).
**Note: When writing POC, don't take these descriptors at face value. Always cross check with this blog as there are many descriptors out there that are harmful and offensive to use (such as using "food terms" to describe skin, or using certain words to describe hair.)
2) Read Books
Reading books is a fantastic (and easy) way to improve your writing vocabulary because it happens on a subconscious level while you are literally just entertaining yourself! Books really are something else.
It also makes a lot of sense that to practise and improve at a craft, you have to spend time immersing yourself in every aspect of it–not just the act of writing, but the study of other prose. So when your writing feels flat, put down your pen and pick up something from your TBR pile. I bet you'll feel ten times more inspired after kicking back for an hour and reading someone else's words for a while.
Don't Know Where To Start?
Bustle put together a really great list of fiction books that have incredible imagery (some of the books include The Night Circus by Erin Morgenstern and The Unfortunate Importance Of Beauty by Amanda Filipacchi). Reading books like these will definitely help to subconsciously rewrite your descriptions and absorb interesting new words for your prose.
You can find the list here.
3) Use Synonyms
Have you ever been stuck on a scene because you can't think of the right word? You feel like it's on the tip of your tongue but not quite?
The trusty thesaurus is one of my favourite tools for situations like this. Quite often I need a stronger (or subtler) word to describe an action or convey a feeling to my reader, and it's so handy to type in a word I'm familiar with and switch it out for a better one. It's a simple trick but it's super effective!
You can easily look up words on thesaurus.com (I do this all the time).
Or, if you're in need of something more specific, here are some handy resources you might like to order for your desk: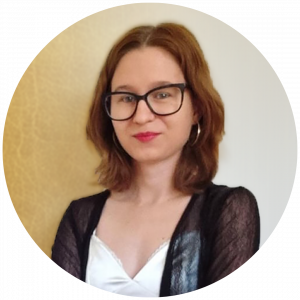 Pagan Malcolm is a bestselling fiction author, speaker, podcaster and business coach for authors. She helps aspiring authors finish their books, build the foundations for consistent book sales and establish a standout author brand that gets them KNOWN.
| Facebook Group | Instagram | Podcast | Website | Blog |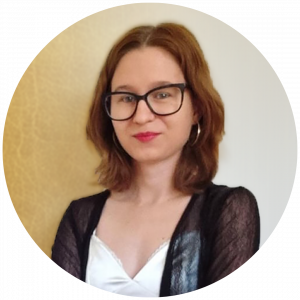 Pagan Malcolm is a business coach for authors helping writers to leverage the business side of publishing so that they can kickstart profitable writing careers and become established authors. She has been featured in various publications including Writer's Digest and The Write Life Top 100 Websites For Writers.
You might like…
Free Resource: