Being an author is not all about writing books. In fact, writing the book just a small part of the overall process. You see, when you're a writer, you're a writer. But when you're an author, you become a whole lot more than just a writer— you become a brand.
This means that a great deal of your time suddenly gets put towards marketing yourself and building a strong base of readers for your book. Back in the day, you were expected to show up at events, talk about the book, sign copies for readers, go on tours, and do all that fun stuff that helps get you and your book noticed by lots of people. Though all of this is still quite relevant now, the introduction of social media and technology has now made it possible to reach anyone in the entire world at no cost to you— so it's no wonder publishing houses now utilize the online world in every way they can. And it's why you should be too.
So, What Exactly Is An Online Presence?
An online presence is, in simple terms, your existence (or presence) on the internet. Though it can be hard to visualize this concept if you're new to social media, being active on certain social media platforms and working to get your name mentioned in various blogs and websites will create your 'online presence'. People who go online will see you, hear of you, and know of you, no matter where in the world they are.
How Does Having An Online Presence Benefit Me, As An Author?
Despite what some people may think, being an author does not guarantee bestselling books and a consistent, wealthy payout of royalties. So as much as we'd all love to jet off overseas and do book tours, it's a little unrealistic of a concept.
(Plus, I'm sure that if you were earning sky-high royalties, you'd be more inclined to spend it on a six-month vacation in the Maldives than spend it on a book tour).
So, having an online presence gives anyone in the world the opportunity to find you, follow you, and be influenced to buy your books. Being active on a social media platform is kind of like joining a virtual world, where your persona exists among thousands of others who have the potential of seeing the content you put out. 
It's so, so important to be present online nowadays, because technology has become such an influential part of our lives. When browsing a bookstore, a reader is more inclined to look up reviews on Goodreads than ask the storekeeper. When discovering a new author, a reader will want to go to a place where they can learn more about them, and find more of their books. So, you need 'platforms and places' on the internet which are specifically catered for these situations.
When you're a writer, you're a writer. But when you're an author, you become a whole lot more than just a writer— you become a brand. – Click to Tweet
Case Study
I come from a small, Australian town which is (in the big scheme of things) unheard of, with a population of approximately 3,562.
By having and maintaining an online presence as an author, I have met people from New Zealand, Hawaii, California, France, Pakistan, India, the UK, and Sweden, without ever leaving my small hometown. Across all of my social media platforms (Twitter, Instagram, Facebook & Wattpad) I have grown a combined following of 5,282 people, which is MORE than the population of the town I reside in, and without including anyone I know personally in my hometown.
This is still a very small number of people, and I have the potential of reaching so many more, but it demonstrates just how impactful being online can be.
So, How Can I Start Building My Online Presence?
Before you freak out, you don't have to sell your soul and spend five hours a day engaging online just to build an online presence. In fact, there are just three platforms I highly recommend having, especially if you are just starting out and don't have any presence online:
1) A Goodreads Page
If you are someone who is very anti-social media and despises the internet with a passion (which, TBH, seems like everyone who isn't a millennial), then at the very least, get a Goodreads account. And not just any Goodreads account— you'll want to request a special author account by joining the Goodreads Author Program.
Goodreads is the go-to site for readers who want to find a book, read a review, join book clubs, see what book-related events are happening… you get the point. From the perspective of an author and a bookseller, it's where things are hip and happening. And by having an author account, you'll be able to add your books to their official database of published books, giving your books a place to gain reviews and ratings, be added to lists, and inform readers all about the amazing stories waiting inside if they decide to buy your work. It also gives you a place to add your bio and headshot, rate books that you're reading, and blog a little, if that's your thing.
Free Guide: 20 Ways To Market Your Book Daily
Discover my simplified process for attracting readers and nurturing them into buying customers.
2) A Website or Facebook Page
You need a place where you can store all important information about you and your book, including where to buy it and when your next book will be out. And yes, I know that Goodreads already allows that, but you're limiting yourself to just one platform, which is bad. If you want to create that worldwide presence, you need to have at minimum of three different places where you exist online, and I strongly recommend that a website be your second.
Website
Having a website is professional, and it's the first thing someone would expect to pop up when they Google your name. It also builds credibility and adds to your author branding.
The catch here is that a (good) website does cost money to create and maintain, and if you're going to spend money on it you might as well use it regularly, even if it's just for giving updates on your next book or letting people know what events you'll be at.
Building your website is a whole other ballgame, of course, so I've linked here a comprehensive guide to the best website builders (as of 2020) to help you get started.
Facebook Page
If you don't want to invest in a website, the next best thing to have is a Facebook page.
A Facebook page is, in a way, equally as good as having a website, because it's been proven that readers are most active in Facebook groups, so they are more likely to come across you if you are present on the Facebook site. It also opens a lot of doorways for networking, and gives you a place to produce content that will actually circulate in people's newsfeeds, as opposed to it just sitting on your website. The best part about this is that you can schedule this content in advance to save time and then just respond to comments as they come through.
If you can, you really should have both, but otherwise, make sure to pick at least one.
Launch With Me: The Free Series
My mini series offers a behind-the-scenes glimpse at how to launch a book and the exact process I take my high level coaching clients through. Binge now on YouTube.
3) At Least One Other Social Media Platform
This is where you need to get in and experiment a little. There are tons of social media platforms out there to choose from, and everyone has different feelings about each one. Personally, I love using Instagram and Twitter, but for a long time I despised Twitter because I didn't understand how to use it. I've met people who love using these platforms, and I've met people who hate using them. It's a matter of personal preference, which is why you should pick the one that you feel most comfortable using.
The content you put out needs to be quality over quantity, and people will be able to tell if the content you're putting out feels forced. So don't force yourself to use a platform you hate. It's important to use a platform that vibes with you, because you want to reach your target audience, and chances are that your audience is going to love using the same platforms that you do too.
To summarise, I want to leave you with this: I often talk about "online presence" being similar to a trail of breadcrumbs.
If your end goal is getting people to discover your book listing and purchase your book, then your online presence should be the trail leading people to it. It's how you become discoverable online and build the psychological sales pieces that drive people to purchase from you.
I know that you don't care so much about the psychology behind it as much as the end result, which is why all you need to do is get visible online by having (1) author pages, (2) a website, and (3) show up regularly on a social media platform.
That's all for today's post! If you learned something, come join my Facebook Group for more valuable tips!
You May Also Like:
Create An Amazing Book Launch Party
---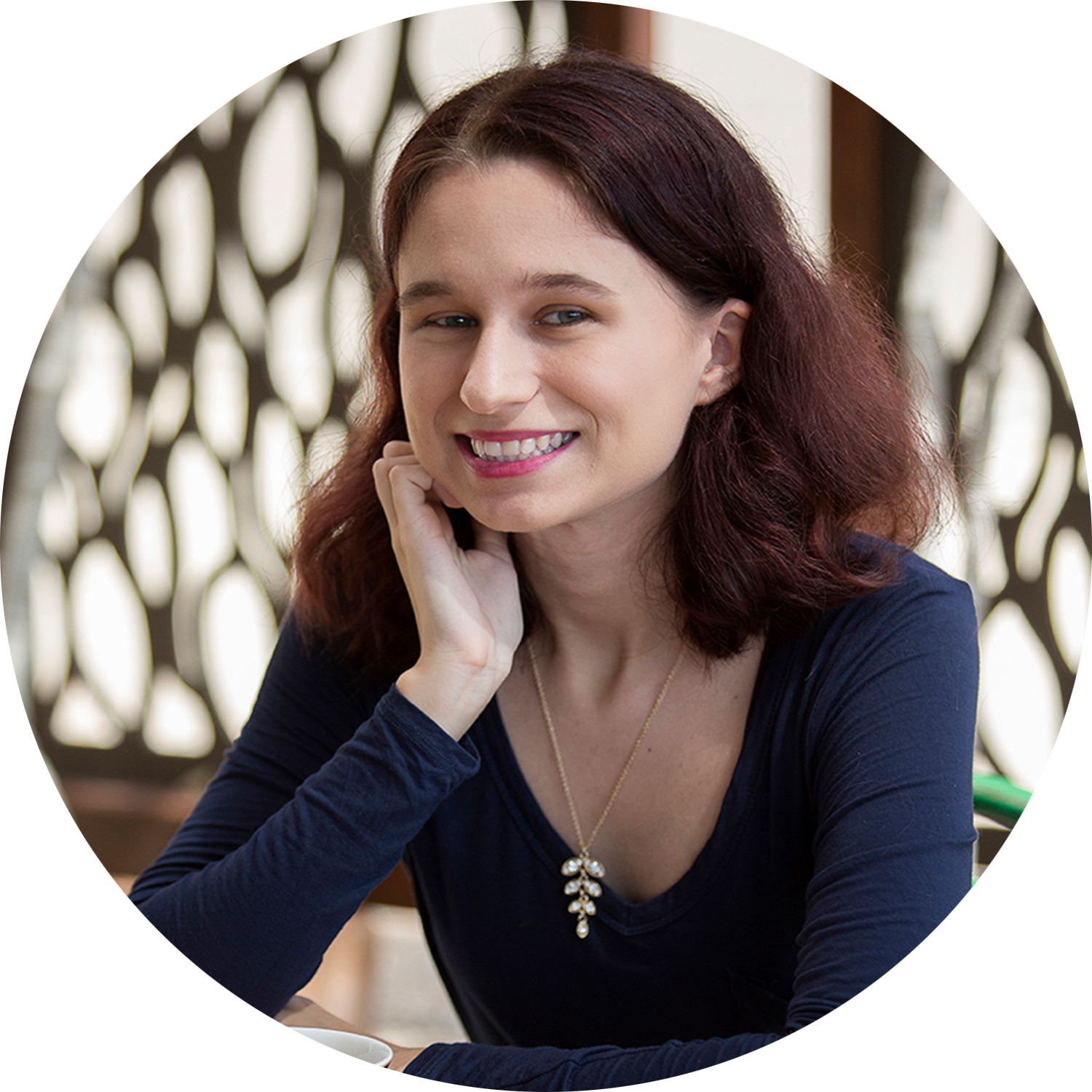 Written by Pagan Malcolm
Pagan is a copywriter and business coach helping writers understand the business side of publishing so that they can become serious authors.
| Facebook Group | Instagram | Podcast | Website | Blog |