Branding is an important part of building your online presence and overall brand. But you may be wondering-what is author branding?
I talked a lot more in depth about what author branding is in this post, so in case you're completely new to the concept, I encourage you to check it out.
But if you're familiar with it, then this post will explore a little more about how to go about it.
1) Think About Your Visuals
Visuals play a huge part in author branding, but a common misconception is that visuals are the only aspect of branding. Visuals are actually just the tip of the iceberg.
The visuals you choose for your branding will not only reflect your brand and books the way you want it to, but it will also help to attract the right ideal reader to your book. It's basically just presentation and marketing.
You'll want to be mindful of the following visual aspects:
Colours- for example, dark reds and blacks can represent the horror genre, and lighter pinks and reds can represent the romance genre.
Fonts- a cursive font can represent a soft (or even aged) story, while a block font is more obtrusive and bold.
Imagery- hearts, sunsets, and hand holding all reflect romance, while sharp objects, grungy scenery or blood can better reflect horror.
TIP: Also be mindful of your target demographic-certain visuals will better attract a younger audience but not necessarily an older audience, and vice versa.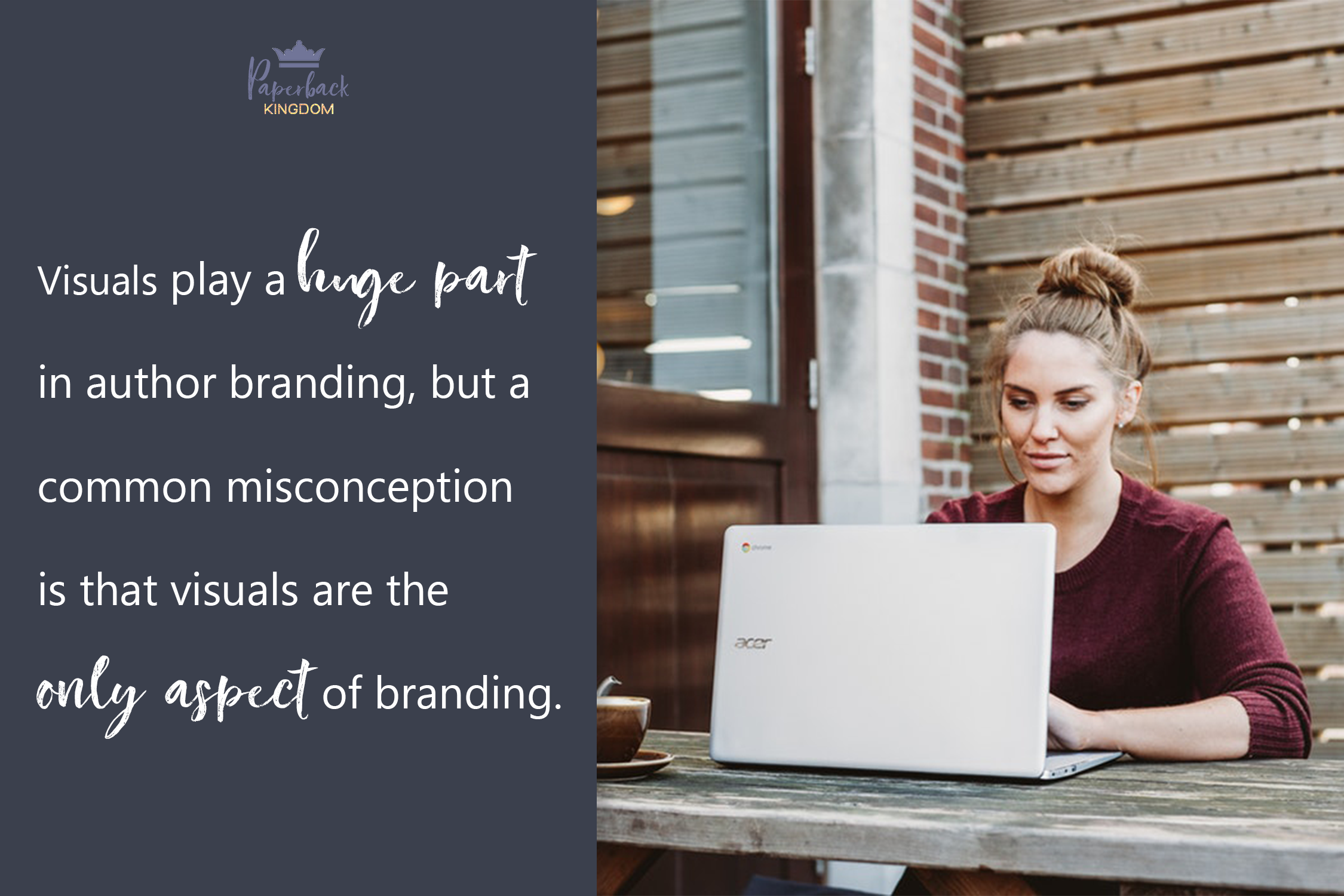 2) Think About Your Reader
It's important to try and put yourself into the shoes of your ideal reader. What kind of story are they looking for? What topics, genres and themes are they interested in? And furthermore, what indicators might show them that your story is a perfect fit?
Another thing to be mindful of is if you write multiple genres. Your author brand needs to be attracting multiple types of readers, so it can be helpful to find a common theme or similarity that links your stories together somehow, and weave that into your branding. This will help you to prevent sending mixed marketing messages out.
For example, if you write fantasy and contemporary, they might be very different stories, but they might share a romance aspect.
It also helps if your target demographic is the same for all books-though it doesn't have to be. However, while having a wide range of writing expertise is fantastic, if you can be seen as an expert in a single niche genre or demographic, it will help build credibility around your author brand.
3) Think About Your Brand
Your brand is you-whatever you want it to be and whatever you want it to consist of. You have complete control over how you want to show up online and be perceived.
For example, let's analyse a couple of Kardashian brands (seeing as they're a widely known example).
Kim Kardashian's brand is very elegant. She uses neutral tones and she isn't afraid to show off her body. It's very feminine and fashion driven, but also has a stylish edge.
Kylie Jenner's brand is aimed at a younger audience, so it has a millennial tone to it. She has fun fonts and brand visuals, and she also puts a lot of thought into the naming of her products. Anyone who watches KUWTK will get a lot of references from the show, resulting in a closer customer connection to the products themselves.
Khloe Kardashian's brand is all about fitness and glamour. She uses brighter colours-pretty pinks and blues, and promotes health a lot.
Now, considering the amount of money and fame behind the Kardashians, they could have gone in any direction they desired and build any brand empire they wanted. But they made very selective decisions about how they wanted to represent themselves to the world. While their brands do effectively attract their ideal customers (fashion, fitness and beauty lovers), they have also built brands that reflect their personalities and they can feel proud of.
There are no limitations to how you can build your brand-but it's important to remember a few key aspects:
What is your brand voice like?
What theme does your brand follow / reflect?
What is your brand message, summarised? (In other words, what does is stand for and advocate?)
What is your author story and how can you weave this into your branding?
What personal passions, personality traits, topics and values do you want to include in your brand?
If you had no limitations, what kind of brand would you love to create for yourself?
---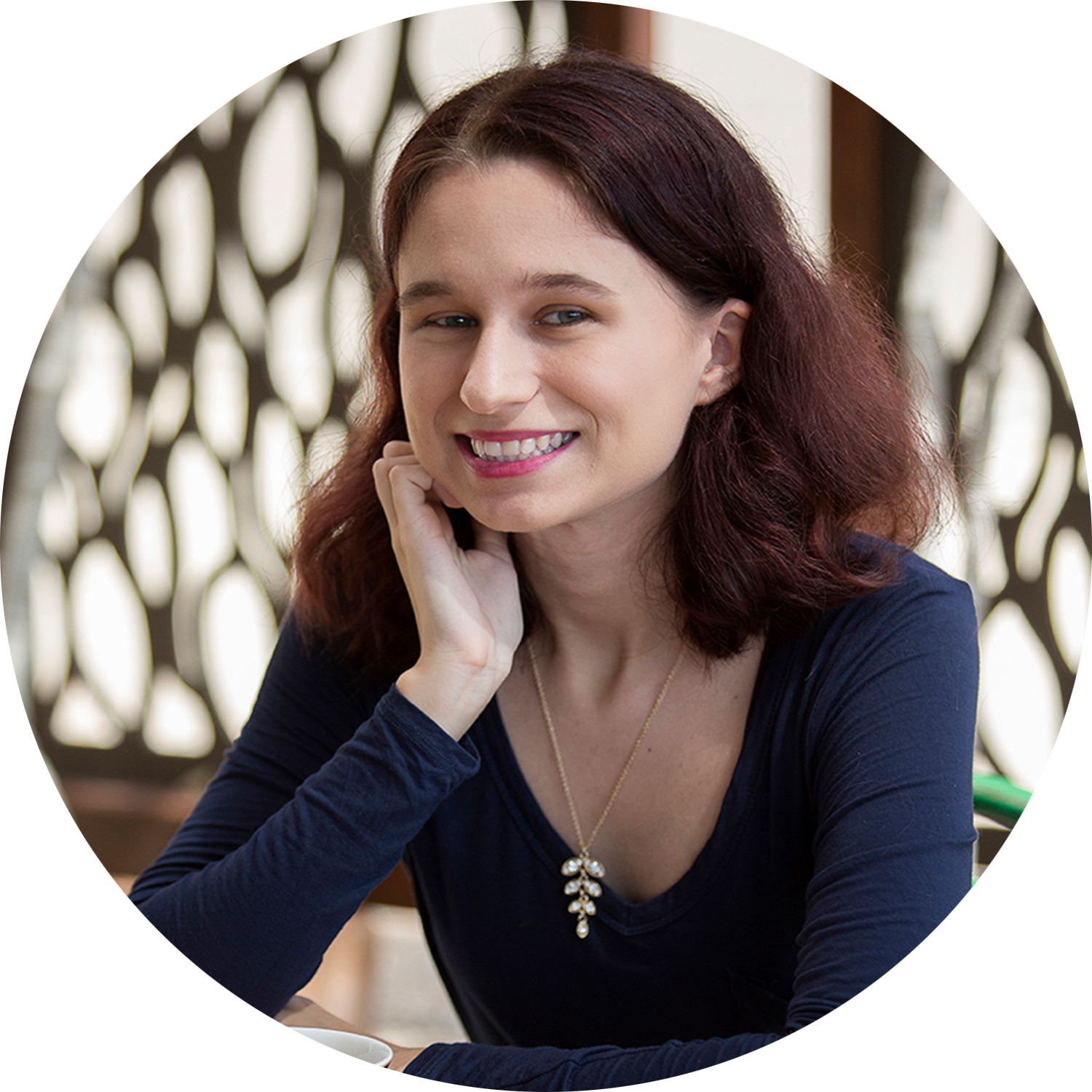 Written by Pagan Malcolm
Pagan is a copywriter and business coach helping writers understand the business side of publishing so that they can become serious authors.
| Facebook Group | Instagram | Podcast | Website | Blog |