Podcast: Play in new window | Download
In this week's episode, we're doing another author interview! Today we're chatting with Rebecca K. Sampson, author of Stronger Now!
Rebecca is in my group coaching program, Everything Authorship. We've been working on the release of her first non-fiction novel which is available now! Rebecca also writes fiction.
Everything Authorship is a high level, group coaching program helping aspiring authors to publish and launch their books with me (as in, following the same steps and strategies that I implement for my own book launches).
It covers everything from launch strategy to book marketing to branding, publicity and automation. If you'd like to join the next round of Everything Authorship, you can learn more here, or join the waitlist here.
About Rebecca K. Sampson: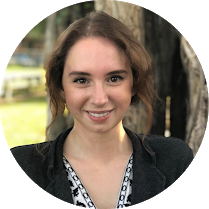 Rebecca K. Sampson is a young adult fantasy and personal development author, focused on stories of overcoming. When she isn't writing, Rebecca is helping other creatives pursue their dream lives through mindset coaching, going on dates with her high school sweetheart, and raising their toddler.
Connect With Rebecca: 
Instagram: https://www.instagram.com/rebeccaksampson/
Website: https://www.rebeccaksampson.com/