Podcast: Play in new window | Download
When I started my publishing journey, I made some critical mistakes. Here's what I wish I'd known not to do, and what you can avoid by learning from me.
Tune in to discover:
How YouTubers are able to get people to buy their merch as a creator, and what you can take from that to apply to authorship.

How I simplified book marketing for myself.

How I motivated myself to continue marketing after my book came out.
Shownotes:
I can't wait to get into today's episode—it's going to be super valuable for any aspiring authors out there wanting to publish their books. I'm going to be sharing three things I wish I knew before I started publishing.
When I first started publishing, a lot of things went wrong. I didn't know what I was doing at all. I spent $3,000 on an editor and there were still typos in my book. I've had plentiful issues with uploading files and covers and interiors on various platforms. And, my book launch was a complete flop the first time because I didn't do any marketing beforehand.
So from my memory, I've highlighted the three biggest mistakes or experiences that I wish I'd done differently, and I'll be talking about that today so that you don't have to go through the same thing.
2:31 – I Didn't Build An Audience Or Online Presence First
So here's what I did, back in the day when I didn't know what the heck I was even doing. I came out of nowhere with my book, dumped it on my social media feeds which had maybe 50 followers in total—and that's all up—and expected every reader to run from the hills to buy my book.
I hadn't done any networking. Nobody knew who I was, or why they should buy my book, or that I could even write. I didn't look credible or authentic at all—more like a hobbyist if anything. It was kind of like if a makeup sales person went to a large shopping center without a stall set up, no free samples, or any marketing flyers to hand out, and tried to sell their lipstick as an unknown brand. Kind of sketchy, right?
You really need to spend some time building an audience, letting them get to know you, and warming them up to the prospect of you releasing a product before you try to sell anything. Think about YouTubers who sell books and merch and songs—they've spent years entertaining their audience and helping them get to know them through their videos for free before they tried to sell anything—and by that stage, they have loyal fans who genuinely want to support them. Any brand or book needs an audience prior to launching, and that is a fact I learned the hard way.
3:50 – I Didn't Invest In My Marketing Strategy
So like I said, I showed up out of nowhere and I didn't have a clue how to sell books. I didn't have a plan. I just expected the internet to sell it for me.
Eventually, my mum pointed out that I was the face of my own brand and I would need to show up to sell my book everyday—and be there to solve any tech problems as well. That made my stomach do a flip, as the realization settled in.
I had a full time job—how was I meant to sell my book every single day?
I didn't have a single strategy or system in place to make this happen.
Now, three years later, I have email lists that convert sales behind the scenes, scheduled ads that go out regularly, and marketing flyers to put in coffee shops and have at book signings. These are all tools and products that I had to invest in, but it was worth it because now my book sells automatically while I'm out living my life.
4:46 – I Didn't Set Goals For After I'd Published
Again, following from my previous point, I expected the internet to sell my book for me after I'd done the hard work of publishing it. And this a mindset that I come across a lot with authors—they don't like marketing, or they find it hard, or they don't have time or patience for it, so they'd just rather not do it at all. They want to get the book out there and then basically forget about it.
But here's the thing—the only ways you can have that reality is if you've set up passive systems to bring in sales behind the scenes (like me), or you're making enough buck each week to hire a marketing person—who you'll probably end up paying more for than you'll ever earn back from your first book.
What I really needed to do was set some goals for after I'd published to motivate me in building my brand and selling more books.
Goals such as, "what awards do I want to win? What publications do I want to be featured in? How many sales do I want to make each quarter? When do I want to publish my next book."
This would have helped me to set actionable goals and steps that would have moved me forward in my career faster, and bought in more sales and readership overall. The work doesn't end when you finish publishing a book—if anything, it's just starting.
---
If you're thinking about publishing, I highly encourage you to take these mistakes I made and learn from them. Go forth and be successful in the pursuit of publication. You can achieve anything you want if you just put your mind to it.
Join the exclusive Paperback Podcast Community
…where you'll find free trainings and resources to help you grow on your authorship journey taught by an eight times published, bestselling author who does this thing for a living.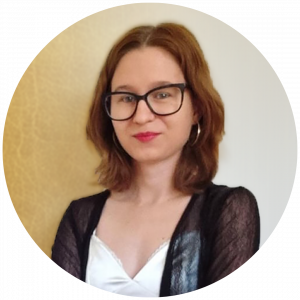 Pagan Malcolm is a bestselling fiction author, speaker, podcaster and business coach for authors. She helps aspiring authors finish their books, build the foundations for consistent book sales and establish a standout author brand that gets them KNOWN.
| Facebook Group | Instagram | Podcast | Website | Blog |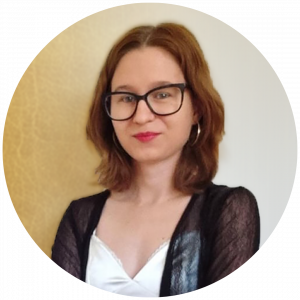 Pagan Malcolm is a business coach for authors helping writers to leverage the business side of publishing so that they can kickstart profitable writing careers and become established authors. She has been featured in various publications including Writer's Digest and The Write Life Top 100 Websites For Writers.
More episodes:
.
.
.
.
.
Want to win a Self-Publishing Starter Package?
Leave a review on Apple Podcasts, screenshot it and email it to me (pagan[at]paperbackkingdom[dot]com) to be entered into my monthly giveaway.