Podcast: Play in new window | Download
Having the right 'author mindset' is a huge part of having confidence in your work. In this episode, I explain how and why.
Tune in to discover:
What is mindset work, and how does it help you build confidence?

The biggest mindset shift that helped me come unstuck on my author journey.

A client success story of how we built up her confidence (and in turn, her ability to write a better book)

Why manifestation is like the book "The Time Traveler's Wife"
Shownotes:
Today's episode has been on my mind for a while—I've been very busy creating a lot of new offers and programs that center around author mindset.
I truly believe that the right mindset is a big part of having confidence—and today I want to explain a little more about this concept.
Having the right mindset allows you to be more open to the right opportunities that are around you every single day. Let me give you an example to help make this clearer—three years ago when I had just started pursing publishing seriously, I didn't believe there were any opportunities to support my dreams in my home town. As such, I simply didn't look for them, or notice them right under my nose.
When I started working on my mindset, a lot of new ideas came to me—such as reaching out to my local library, contacting writing festivals nearby, learning how to use Twitter, etc.
If I had stayed stuck in the mindset of "there's nothing for me here, I have to wait until I move", then I wouldn't have the books, the biz, or the success I have today.
So, when you have doubts about what's truly possible for you—whether it be finishing your book, or getting published, or getting into bookstores… your limiting beliefs and mindset are already blocking you from seeing potential opportunities to achieve your goals, because you've already convinced yourself it's not possible for you.
Mindset work is the act of rewriting your beliefs so that you can approach every opportunity and desire you have with the perspective needed to be successful.
So, now that we've explored what mindset is, let's talk about how it actually shifts us into amazing, confident beings:
3:26 – I want to share a real story with you about a real client of mine.
When she first came to me, she was absolutely convinced that she was no good at writing—due to a bad experience in the past when receiving feedback. However, she still had a great passion for it, and desired to get better.
When we started working together, I knew that this client had talent deep inside of her, and the right kind of passion for storytelling. The fact that she had no confidence in herself meant that she wasn't giving herself a chance to really let this talent shine. But together, we worked through these blocks, and she discovered just how great her writing could be!
Every time she sent me a new draft, I was blown away by the progress she'd made. And the biggest surprise was that our initial plan was to just write a short story—but upon doing the mindset work, she realized she actually wanted to try writing an entire novel, and for the first time in her life actually believed she could pull it off.
4:30 – There are a couple of other concepts that come into mindset work—including more spiritual concepts such as Law Of Attraction and manifestation.
I do follow these practices but I won't go too deep into explaining them today. In short, it's the idea that everything in the universe works on an energetic level—so positive attracts positive, and negative attracts negative. This comes down to your mindset too—and as a result, manifests your reality depending on what you truly believe for yourself.
It's possible to manifest anything from success, money, free stuff, opportunities, as well as negative experiences, random bills, bad luck, and more—depending on where your energy is aligning with the universe. But it's also important to keep in mind that the universe is not out here trying to ruin your life—it genuinely wants to help you, and it will always send you whatever it can to help you. However, what it's able to send you depends on your own energy and beliefs.
For example, if you have really low, negative energy and beliefs, the universe might be sending you lots of negative experiences—but these could also be lessons to help you break out of this negative cycle. It's all about how you're looking at it.
If you have really high energy and you're specific about what you believe, it's easier for the universe to send you exactly what you need or want.
5:50 – Manifestation is like the book 'The Time Traveler's Wife'.
In this scenario, the time traveler is the universe and his wife is you.
There is a scene in which they are buying their first home together, and the time traveler—having been to the future, knows exactly which house is her dream house.
The wife is willing to settle at almost every house they come across prior because 'it's fine', but the time traveler insists that there's a better house out there that she'll love more.
When they finally find that house, she is so happy he made her wait for it.
Let's imagine that each house she came across before that dream house is an opportunity within your comfort zone. Yet, the universe is throwing curveballs at you (a random bill, an object that needs repairing, a sudden tragedy). These curveballs are the universe trying to steer you away from your comfort zone—and away from the decisions which you'd make unless you took a big leap of faith.
If you take that leap of faith, the universe will guide you to your dream house.
The universe has your back, and everything it does is for a reason. Remember this next time a scary opportunity comes along—it might just be 'the one' that changes everything.
7:12 – Working on your mindset is as simple as figuring out exactly what you believe to be true for you, and rewriting any beliefs that don't align with your desires and goals until you're able to believe those things are possible for you.
I recommend getting a journal and using some mindset prompts to start figuring out where your mindset is currently at.
One of my favorite prompts is: where do I want to be in five years, and what steps do I need to take to get there?
This helps me clearly visualize what I want to be doing in life, and what I need to be prioritizing to achieve success. Anything action steps that come up which feel uncomfortable or impossible are a sign that you have a limiting belief or mindset block to work through there.
You can use this prompt too as a starting point—and as you clear each block and rewrite each belief, you will find your confidence growing!
Join the exclusive Paperback Podcast Community
…where you'll find free trainings and resources to help you grow on your authorship journey taught by an eight times published, bestselling author who does this thing for a living.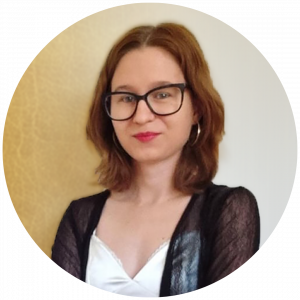 Pagan Malcolm is a bestselling fiction author, speaker, podcaster and business coach for authors. She helps aspiring authors finish their books, build the foundations for consistent book sales and establish a standout author brand that gets them KNOWN.
| Facebook Group | Instagram | Podcast | Website | Blog |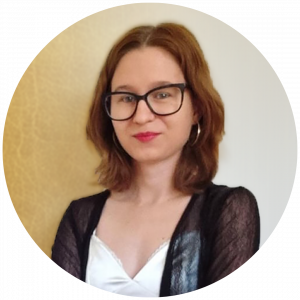 Pagan Malcolm is a business coach for authors helping writers to leverage the business side of publishing so that they can kickstart profitable writing careers and become established authors. She has been featured in various publications including Writer's Digest and The Write Life Top 100 Websites For Writers.
More episodes:
.
.
.
.
.
Want to win a Self-Publishing Starter Package?
Leave a review on Apple Podcasts, screenshot it and email it to me (pagan[at]paperbackkingdom[dot]com) to be entered into my monthly giveaway.