Two weeks ago, I had the most amazing time at all my launch week book signings. I also performed a ton of writing workshops for schools and libraries.
This is just one of the perks of my freedom lifestyle– getting to travel around to promote my books and connect with awesome readers. But it wasn't always like this.
When I was 19, working in a coffee shop + completing two writing degrees, I self-published my debut novel, Stuck on Vacation With Ryan Rupert for the first time.
Safe to say, it was a bit of a flop— mainly because I didn't know the first thing about book marketing. But I will say it's an experience I learned a lot from, and I consider it a blessing because not only did it give me the push to go out and learn what I did wrong, but it gave me all the knowledge I need to now educate you on what mistakes to avoid.
The year was 2016, and 19-year-old me made the following, laughable assumptions:
That my story was the story the world had been waiting for and sales would come magically.
That I would summon readers from the hills with a few social media posts.
That people actually cared about my book and myself as a newbie author who had basically emerged from nowhere with no presence or connections online.
Now, let's talk about what I did do right (sort of):
Attempt to create a pre-launch strategy— except I only gave myself a month.
Pitched to book reviewers (and heard back from a measly, 3 people).
Threw a book launch party (more on that in a minute).
This taught me three super important things about launching a book successfully:
Readership is everything and you need to spend time cultivating relationships and making connections before you launch a book.
You can do #AllTheThings and follow the footsteps of every successful author by throwing launch parties and pitching for reviews, but you should actually be focusing solely on tactics that work.
Publishing is a business and you need to treat it like one— that means having the right mindset and systems in place.
Now, as you can see, I was no expert at 19, but the next two years were spent hustling hard to really understand what it took to launch a book successfully, and correct my mistakes. I made the decision to re-release my book once I was confident I could do it right, and went about documenting the process of how I did it.
And now, I'm going to share how I did it with you!
---
Lesson #1 | Building Readership
This should be the very first thing you do— in fact, prioritise it, because it will be your biggest downfall if you don't.
Almost everything that has to do with the exposure and publicity of your book will come down to cultivating readership— and this translates into sales and people actually reading the damn thing. So let's take a look at how to do it:
Step 1: Build An Online Presence
If you don't get active on social media, you're going to have a really rough time later on. It's crucial for fiction writers to be active online these days. I talk a lot more in this post about why and how, but let's put it into perspective for you:
Twitter:
In 2016, I was averaging around 1,196 tweet impressions, 4 new followers, + 16 profile visits monthly.
In 2018, I'm averaging at 28.3K tweet impressions, 20 – 40 new followers, + 1,200 profile visits monthly.
Instagram:
In 2016, I had less than 100 followers + an average 'like' frequency of 5 – 20 likes.
In 2018, I have 531 followers + an average 'like' frequency of 30 – 50 likes.
Facebook:
In 2016, I had 52 followers.
In 2018, I have 4,365 followers.
*Note: I've only recorded my author stats here, not PBK stats.
So what changed?
Before I got serious about building a following, I was making zero attempts to actively grow my audience (because I didn't know how) and as a result, I didn't know anybody online! Which meant nobody knew I was an author, or that I had a book, and nobody had a reason to care.
Do you know how many people are out there publishing books? Tons! You have to give people a reason to take interest, and the best way to do that is to start making genuine connections with people. I now have readers who follow me, writing friends + publicity connections, all of which I made online by being a friendly human being and talking to people! Better yet, these aren't random engagements but people who are genuinely interested in what I have to say.
Step 2: Build A Mailing List
This is another downfall of my previous attempt at publishing— in the strategies I teach my students today, a mailing list is a crucial part of it and something they should start building before they launch the book.
When I first launched my book, my mailing list was non-existent.
This was SUCH a critical mistake!
Not only did I miss an opportunity to build a loyal fanbase, but I wasn't able to send pre-order info, or discount codes, or teasers, or anything to a focused group— it all got lost in the wide sea of posts on social media. Having a mailing list is a must. (I chat more about mailing list building in this post)
Step 3: Engage Your Readers
This is where a lot of newbie authors get stuck (I was also a victim of this).
They think that engaging a reader is throwing a book blurb in their face and sticking a link to buy at the bottom.
Ba-buum!
That's a great way to turn people off— if all you have to say is 'Buy my book! Buy my book! It's great, and if you're a reader you'll love my book!' then people won't care to befriend you, let alone listen to you.
Here are some of the right ways to engage readers:
Connect your book to something that is already loved and familiar to them, g. a TV show, a similar book, a widely known event.
Share examples of your work before you ask them to buy it, g. a free chapter, excerpts of your writing.
Give them incentive to buy it by connecting your book to a giveaway or teaming up with an author who has similar work and doing a fun event together.
Step 4: Build Publicity & Reputation
This is where getting book reviews and author interviews comes in— and as I mentioned above, I attempted this and managed to get three. What did I do wrong?
I emailed maybe twenty book bloggers, all of which I got off a 'blogger directory' list. Now, I did check their guidelines first, but I didn't go the extra mile and figure out if they had (1) read any similar books to mine, and (2) actually enjoyed any of those books.
Plus, twenty is not a great number to settle at. With so many factors at play, including a book blogger's current review schedule, issues in their personal life, or interest in your work, chances of all twenty replying is pretty slim. So my advice? Contact at least 50, but I'd aim for 100.
I also organised two signings and two writing workshops. I spread publicity about this by putting up flyers, getting a front page feature in the newspaper, and giving incentive for people to turn up: if people bought a book at my signing, they would go into my local based giveaway to win a day trip to famous Whitehaven Beach.
Here's how I built readership:
1) I had already spent the past three years building my online presence, so that was done— I did this by following accounts I liked and taking part in conversations that interested me + engaging with content I loved and felt reflected my own brand.
2) I had a mailing list— but I implemented the following steps to grow this even more before re-release:
I hosted a pre-release giveaway and gave people who joined my mailing list an extra entry.
I put out a minimum of 1 x social media post promoting my mailing list each week.
3) I shared book snippets, examples of similar books, and conducted a giveaway to engage my readers before the book was released. This campaign ran for three months prior.
4) I emailed 50 book bloggers, secured two more guest post opportunities (here & here), actively participated in 6 x Twitter chats + wrote 8 x blog posts about the genre I was publishing in + the book itself before the book was released.
5) I hosted multiple events and signings. Students and locals who I spoke to at events went home to look up my book online and follow my social media.
---
Recommended Worksheets:
---
Lesson #2 | Have A Strategy!
One is good, but if you want to go all out, I'd actually implement three strategies:
An engagement strategy
A pre-launch strategy
A content strategy
So, these strategies are going to crossover a bit, but by having three, you'll be able to have a clear focus on the exactly goal that each strategy is working to achieve. Let's walk through these one by one:
Your Engagement Strategy…
This is a strategy or plan that focuses on engaging and building your readership. So anything to do with growing social media, attracting reader's attention, or growing a mailing list should be included in this plan.
Your Pre-Launch Strategy…
This is your strategy for making sure everything goes to plan and is in place before your book launches— so everything from setting deadlines for pre-orders, ARC copy send-outs, giveaways & interviews… it all goes in here. This is also highly recommended if you plan on having a book launch, as there's a lot of planning that goes into that event alone.
Your Content Strategy…
This is to ensure that the right content is going out to promote your book— so anything from blog posts to social media posts to newsletter content should be planned and scheduled in here.
(Quick Tip: all of your content should provide value to your reader— so paint yourself as an expert in your genre and talk about why the reader is going to love your book if they love a particular TV show or a popular troupe)
Having a Book Launch
The second time I released my book, I decided not to have a book launch because my first one was already quite successful, and I felt like it wasn't necessary to do one for the re-release.
But yes, my book launch was the one thing I did right the first time. Turns out, I'm quite the event planner *hair flick*.
The first time around, I hosted an online book launch party via a Facebook Group. I had two guest authors participate (which is how I started to build connections) + I did a short story collaboration with a third guest author. I also did a vlog series centred around the book, 3 x competitions with giveaways, fun games & Q&A's + more.
Having a book launch party online was super cost effective, and made accessibility SO easy for readers! It's also where I learned the true power of networking and building connections, because every since then I've maintained the friendships I made and have grown so much from making those connections. I was also told that my book launch party was one of the best people had ever attended— it was heaps of fun. And that's a great thing to hear back from potential readers who you are trying to build relationships with.
Here's how I conducted each strategy:
My engagement strategy consisted of me scheduling posts to grow my email list, as well as scheduling teasers and promotional content to attract reader interest for my book.
My pre-launch strategy consisted of me pitching 50 book bloggers + securing 2 x guest posts, and hosting a giveaway that also grew multiple platforms.
My content strategy consisted of writing & scheduling 8 x blog posts that painted me as an expert in the romance genre, the YA genre and providing insight to my book, e.g. character interviews, a behind the scenes guide to the story setting, and chatting about romance writing. I also scheduled graphics that fit with my branding and attracted my ideal reader to go out at appropriate times.
---
Recommended Worksheets:
---
Lesson #3 | Make Business Savvy Decisions
This is where it gets daunting for a lot of writers— the whole 'I'm a creative, not an entrepreneur' mindset starts to set in and creates a lot of pressure and panic for authors.
But by having those strategies in place, you are already implementing steps that will benefit you and your book from a business standpoint.
Step One: Have a Mailing List
In my strategies, I always have a way to convert 'leads' to a passive sales system >> which is just business talk for saying I persuade potential readers and buyers to join my mailing list.
By doing this, I am creating multiple income streams (in the form of books) and directing all of those customers to a single system where I can always reach them.
Social media is not where I pitch— it's where I bait leads and capture them.
Once they're on my list, I really solidify that trust bond with my readers by providing value to them. I do this because I want to make sure they're a great fit and they're going to love my work before they (1) invest money into it, and (2) leave a negative review for not enjoying it.
So by first giving them a few free chapters and maybe even a discount code to the first book, I'm securing an excited reader who, if they love my book, I can then count on to leave a positive review, help promote upcoming books, and buy other books in the series.
Genius, right? Because I'm not trying to reach my readers in a sea of social media posts— I'm in direct communication with them, my inbox to theirs. I chat more about mailing list building in this post.
Step Two: Set Goals & Deadlines
Once you figure out what you need to do to create a successful launch, make sure you give yourself plenty of time to correctly orchestrate your plans. Even if you can pull off the planning and implementation of a book launch party in just a month (which is what I did)— you're not giving your readers enough notice to get excited or connect with your work in that time-frame.
If you decide you need to pitch media outlets for publicity or reviewers for book reviews, you can't expect them to rearrange their entire schedule for you if you give them less than three months' notice. Publications have their own schedules to follow, and book reviewers get plenty of requests in advance, so it's only respectful to give them notice if you want them to work with you.
Also, by setting goals, you can clearly visualize all the steps you need to plan and implement to make your book launch work— whether that means getting book revisions finished by a certain date, or making sure ARC copies are sent out in a timely manner.
Step Three: Brand Yourself Correctly
Making sure you have a consistent look and message across social media prior to your launch is going to help immensely, especially as a new author. That means having the same visuals across all social media platforms and your website, using the same author photo, updating all of your author bios to read the same, and making sure your content is branded to match as well.
When it comes to branding, it's more than the visual look of it— and when I first published, I had zero knowledge of branding. My website wasn't great, and my social media content had no relevance to the book I was trying to promote. I didn't even have a blog back then.
Little did I know that the right visuals and colours could attract my target readership— so if I'd known early on to use images that reflected romance, and colours that attracted romance readers, I might have had better luck engaging my audience.
Here's a breakdown of my business savvy decisions:
I made sure all my author bios & profile images were consistent, months before release, so that people could familiarise themselves with me.
I used the same colours, visuals & branding throughout my entire pre-launch campaign.
I really utilized and pushed my mailing list as part of my selling strategy.
I planned out my entire schedule— deadlines and all— and stuck to it like glue.
---
Recommended Worksheets:
---
So there we go! That's exactly how I re-released my book!
I hope it helps you in creating your own launch strategy, and if you want more guidance you can join my FB Group for free live trainings. Or, you can book a free 1:1 coaching session and I'll take a look at your current strategy, then help you improve it.
Sign up for weekly blog posts & tips sent straight to your inbox
---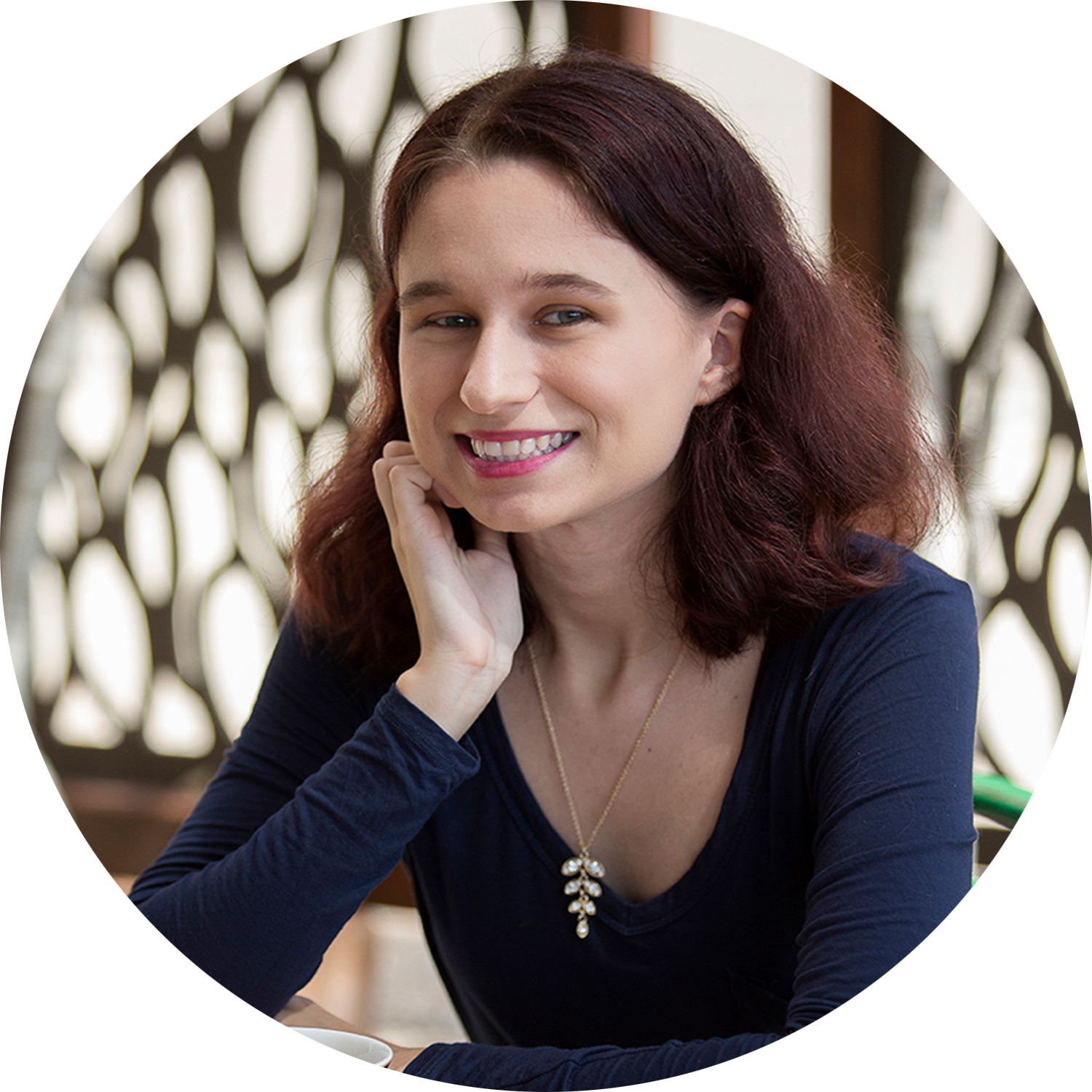 Written by Pagan Malcolm
Pagan is a YA fiction author, as well as a writing coach & business strategist for Paperback Kingdom. 
| Twitter | Facebook | Instagram | Website & Blog |