Podcast: Play in new window | Download
In this episode, I'm sharing five critical things a book needs to become a bestseller–and it might not be what you think.
Tune in to discover:
Why your ability to write has *nothing* to do with a book being a bestseller.

What makes books fly off the shelves so frequently that they gain bestseller status.

How to leverage things like book publicity, book marketing and branding to improve your book's chances at becoming a bestseller.
Shownotes:
Today's episode is one that I'm especially excited for—I'm going to be chatting about five things a bestselling novel must have.
Now, this episode is probably going to be a little different than what you expect—if you're looking for tips on how to make your story bestselling quality from a writing standpoint, that's not what I'm going to be talking about—and let me explain why.
It's my honest belief that any book can become a bestseller, and it depends a lot less on your writing talent, and a lot more on your perseverance. Now, I'm not saying that to discourage you. It's your job as the writer to tell a story worth reading, and you do that by writing from your heart.
There's a common misconception that all bestsellers are good—when in fact, a bestseller is literally just a book that is selling well. Usually, this indicates that people like it, but if you read the reviews of some of the most popular books out there, you'll certainly find mixed opinions.
Any book can become a bestseller because every book is going to be someone's favorite book. There are people out there who genuinely like some of the most hated books ever written. Becoming a bestselling author is just about finding YOUR people and connecting with them.
So with that in mind, let's get into the five things every bestselling novel must have.
3:44 – A Message
This might seem obvious to some, but your book should have some kind of message behind it. It doesn't have to be super powerful or moving, or life changing. It can just explore a type of relationship between characters, or family dynamics, or showcase the power of friendship in conflict-driven settings.
Whatever it is, a message is going to help you sell the book because it's something people can connect to, relate to, and share with others when they get inspired. I mean, think about it—if a bestseller is going to fly off the shelves, it's going to be because people are connecting with it in some way, right? It's going to be because it has some kind of strong message that is inspiring, moving, and entertaining your readers—and as a result, they can't stop recommending it to others.
The more complicated part of this step is figuring out how to weave your story message into all of your book marketing—and this is something I talk about in my free book launching class over in my Facebook writer's group. If you haven't already joined, it's called Happily Ever Author and all writers are welcome! (**Update 2022: we're now in a new Facebook Group called The Paperback Podcast Community.)
The next thing your bestseller needs is…
4:58 – Credibility
Now this is going to stem more so from you as the author, but credibility is a very important part of building trust with your readers. If they don't trust you, they won't buy from you—and they need to trust that this book is going to meet all their expectations.
Two main ways to build credibility is by painting yourself as the expert in your genre, and by collecting positive book reviews for your book. Combined, these two strategies help you to cover a wide audience and really showcase yourself as a credible, talented author with a book worth reading.
The third thing your bestseller needs is…
5:39 – Book Publicity
One of the first lessons I learned in book marketing is that you can build a website, a blog, a YouTube channel, post on social media, etc. but people do not find you unless you get in front of them and tell them you even exist.
People don't know or think to look for you. It's your job to make sure people can hear about and find you. And this is where book publicity comes in.
Nobody is going to walk into a bookstore and look for your book specifically unless you get the book community to make such a big fuss about it that readers can't help but hear about it. And you do this by getting media publicity, getting book reviews, and working with popular book platforms where people are seeing new releases all the time. Get your book in the spotlight—get readers to recommend it! Get credible blogs and magazines to feature it! Once a reader is seeing and hearing about your book 7 or 8 times, they're going to start paying attention.
The fourth thing your bestseller needs is…
6:41 – A Marketing Strategy
Now, this is something you may have gathered by this point—but I wanted to talk about it anyway. What is a marketing strategy, and how do you create one for your book specifically?
Well, a marketing strategy, in simple terms, is a plan of action to promote or sell a product or service. So what you need, really, is a plan of action that's going to help you put all of these critical things in motion without going crazy behind the keyboard!
Having a launch blueprint, and having clear goals and intentions about what you want to achieve from your marketing efforts is going to help solidify and niche down your strategy into something manageable and effective—there are a million and one ways you can go out and sell your book, but you are just one person and you can't do it all by yourself. This is where you work smarter and not harder—put a plan in place and stay on track with your goals.
And finally, the last thing your bestseller needs is…
7:41 – A Brand
Now in most cases, you are the brand—you, as the author. Only in very select cases does a book series take on a brand of its own (for example, Harry Potter, which now has it's own franchise.)
As the author, you represent all the books you've ever penned—and once you publish, you become the advocate for all of those books. So any credibility, publicity, themes and issues surrounding your book—positive or negative—are ultimately going to reflect on you.
This is why it's important that you establish a clear, authentic author brand from the start. Here's an example—The Kardashians are their own brand. And if we were to really niche down, Kylie has her own sub-brand called Kylie Cosmetics. Khloe has Good American, and Kim has KKW Beauty. If we were to take a single product from any of these brands—such as a lip kit or a pair of jeans, we would associate those products with the brand rather than the stand-alone product. They are two different puzzle pieces that fit together.
The same thing goes for you book—which is really just a product under your author brand.
As a final note, I just want to say that bestselling books are definitely a huge part of successful marketing and establishing credibility as an author, but it definitely doesn't define your worth as a writer.
If you have dedicated, loyal readers who love your book, rave about it, support it and share it, then that's what really matters. That's why most people write their books—to share stories with others. Bestseller or not, if you can do this, then you've made it as an author and deserve a pat on the back.
---
Those are all the bestselling novel tips I have for you today—which one did you like the sound of most? Will you be implementing any of these? I'd love for you to come follow me on Instagram and let me know!
Join the exclusive Paperback Podcast Community
…where you'll find free trainings and resources to help you grow on your authorship journey taught by an eight times published, bestselling author who does this thing for a living.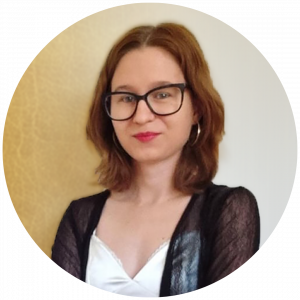 Pagan Malcolm is a bestselling fiction author, speaker, podcaster and business coach for authors. She helps aspiring authors finish their books, build the foundations for consistent book sales and establish a standout author brand that gets them KNOWN.
| Facebook Group | Instagram | Podcast | Website | Blog |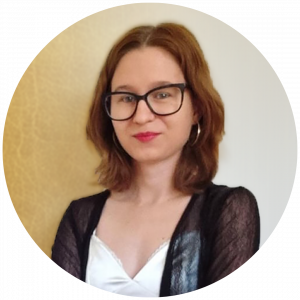 Pagan Malcolm is a business coach for authors helping writers to leverage the business side of publishing so that they can kickstart profitable writing careers and become established authors. She has been featured in various publications including Writer's Digest and The Write Life Top 100 Websites For Writers.
More episodes:
.
.
.
.
.
Want to win a Self-Publishing Starter Package?
Leave a review on Apple Podcasts, screenshot it and email it to me (pagan[at]paperbackkingdom[dot]com) to be entered into my monthly giveaway.