Podcast: Play in new window | Download
This episode is for all the introverted writers out there who might be wondering how the heck to get social and network.
Tune in to discover:
How to get started on Twitter (and ease your way into using the platform)

Two types of networking connections that will help you and your book gain exposure.

Real world venues that can open up authorly opportunities for you (and how to tap into these opportunities)
Shownotes:
I'm so excited for today's episode which is all about networking for authors!
You may have heard the phrase before: it's not what you know, it's who you know. And, well, this saying does hold some truth. Networking can be a great way to build connections and get a lot more support behind you and your book. A village of people shouting about your new book is always going to be more effective than just yourself alone.
So for all you introverted writers out there who might be wondering how the heck to get out there, get social and network, this episode is for you! I'm going to be covering five ways to network that I personally love, find super effective, and highly recommend.
2:24 – Twitter
Now Twitter can be a confusing trashfire for anyone new to the platform—but that's just because this space moves real fast in real time. Twitter is actually a super fantastic space to connect with other writers, editors, literary agents, publishing houses, book bloggers and other industry professionals. Trust me, you'll want to be on here.
To slowly ease into the world of Twitter, I recommend following some publishers, writers and agents you may have heard of—this will put you in the right circles to start connecting with likeminded people. I would then seek out a Twitter chat and participate at the scheduled date and time. This is a really easy way to learn the ropes of Twitter, make some new friends, and chat with people in a timeframe that isn't moving a million miles an hour.
The second networking tactic I want to share is…
3:15 – Real World Events
Now obviously, events aren't as accessible for everybody, but if you try to attend at least one a year, it can make a big difference. There are tons of events you can go to, including writer's festivals, book conventions, writing workshops at your local library or writer's center, book release parties… the list goes on.
Keep your eyes peeled for opportunities close to you, and when attending, try to make a friend! I've met people at writer's festivals who I've then run into at markets and sold my book to just because I mentioned I was an author and they made my acquaintance. It can really be that simple—and it's a great way to get to know people as well!
Alright, third up is…
3:59 – Bookshops
Bookshops are where it's at my friends, and don't underestimate the power of your local neighborhood indie bookstore! Go and introduce yourself to the owner, give them a business card, and send a follow up email with a proposal for stocking your book. This is how I've gotten stocked in bookstores, and I've also helped promote their shop at bookish events to return the favor.
Bookstore owners know people too, and they're a great connection to have—especially on your book's release day when you're seeking a venue to do signings!
Now, this next one seems simple but it's one of my favorite networking methods, and it's…
4:32 – Other Authors
Yes, you heard me right! Those authors you look up to in awe like they're out of your league? They're the perfect collaboration candidates! The author community shouldn't be a place of competition, but rather a place to lift each other up and share our love of books with our readers. After all, no avid reader is exclusive to just one author.
Find some authors who write in your genre, or share similar bookish themes, and brainstorm some marketing ideas together! You can help each other at release parties, do joined book tours, combined giveaways, attend events and panels together, and so much more! You'll be reaching each-other's audiences and getting exposure for your book, as well as finding yourself an author bestie at the same time! Those who write together take flight together.
My final tip today is a bit of a no-brainer, but it's worth mentioning for all our newbie writers on the scene out here, and that's…
5:24 – Book Bloggers
Now book bloggers are your BFF, and considering how much promotion they do on behalf of authors for free just because they love books so damn much, they have my upmost respect.
Readers are always on the hunt for new books, and book bloggers are the people who leave reviews on your Goodreads and Amazon pages to help new readers determine if your book is their cup of tea. Bloggers also shout from the rooftops about your book across all their social media, which helps your book reach new audiences. So they are definitely people you want to be connecting with and hitting up close to release time.
Seeing how much your book touched a blogger can be a very rewarding experience too (not to mention a major confidence boost). If you come across a book blogger so loyal that they've made fanart for your book or added a character candle to their Etsy shop, well, you know you've made it big, my friend.
---
Those are all the networking tips I have for you today—which one did you like the sound of most? Will you be implementing any of these? I'd love for you to come follow me on Instagram and let me know!
Join the exclusive Paperback Podcast Community
…where you'll find free trainings and resources to help you grow on your authorship journey taught by an eight times published, bestselling author who does this thing for a living.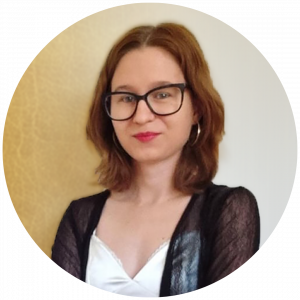 Pagan Malcolm is a bestselling fiction author, speaker, podcaster and business coach for authors. She helps aspiring authors finish their books, build the foundations for consistent book sales and establish a standout author brand that gets them KNOWN.
| Facebook Group | Instagram | Podcast | Website | Blog |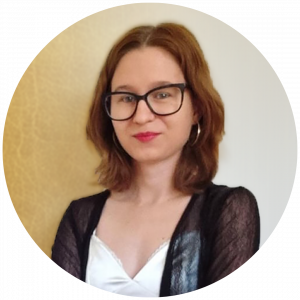 Pagan Malcolm is a business coach for authors helping writers to leverage the business side of publishing so that they can kickstart profitable writing careers and become established authors. She has been featured in various publications including Writer's Digest and The Write Life Top 100 Websites For Writers.
More episodes:
.
.
.
.
.
Want to win a Self-Publishing Starter Package?
Leave a review on Apple Podcasts, screenshot it and email it to me (pagan[at]paperbackkingdom[dot]com) to be entered into my monthly giveaway.