What Should Your Next Step In Authorship Be?
Take the quiz to discover which stage of authorship you're currently at and a *complete* list of action steps to focus on that will move you to where you want to go.
Watch The Full Video:
---
As a business coach for authors, I will ALWAYS be the first to tell authors to prioritize affording editing and cover design BEFORE hiring me. And I wouldn't be saying that if I didn't truly believe that investing in the quality of your book is SO important and plays such a huge role in your ability to make long-term sales.
Tune into today's video to uncover exactly how making these upfront investments will actually increase your sales over time and why.
1) Nobody wants to purchase an unfinished book
Listen, people are investing their hard earned money into your product, and that can feel especially risky when you're a new, unknown author that they're taking a chance on.
When people have decided NOT to invest in another person's book in favor of yours, and then they feel let down because there are typos, or it doesn't flow and read well, it's kind of a slap in the face for them. I think we can all agree that we'd rather see creators take more time on their projects and invest the money and attention into making them top quality, rather than buy a product that went out to market before it was ready. Can you imagine buying a video game that still had glitches in it and was practically unplayable just because the game design studio was so excited and wanted to get the game out faster?
When your book lacks editing and cover design, it essentially tells your readers that you didn't care enough about them and the money they spent to support you to bother making your product good enough for their enjoyment. So don't be that person.
2) The easiest way to retain loyal, long-term readership is to deliver on the reading experience
We have to remember that indie books exist in the same retail space as traditionally published books, which go through at least three rounds of editing and have professional cover designs.
So right off the bat, if you want to be taken as seriously as trad published authors, you need to show up on the same playing field with the same energy by treating your book production with the reverence it deserves.
And on this note, readers are CONDITIONED to expect a certain level of quality in the books they read. They've likely grown up reading books from bigger publishing houses, so it's especially noticeable when they pick up an unedited, unpolished book and find themselves having a less-than-par reading experience.
If you want to retain long-term readership, the best way to do this is by giving them every reason to want to buy your next book and recommend your books to others. Readers won't want to do either of these things if they have to DNF the book because it's unreadable.
3) A good cover will do a lot of marketing work for you
Your book cover is essentially product branding for your book, and when done right, it will draw in the right types of readers using visual design elements.
Unless you've been to art school or have skills in graphic design, you're simply NOT going to know how to convey this accurately with your cover designs and therefore you're not giving your cover the best opportunity to convert more sales if it's been DIYed. Why create more marketing legwork for yourself when your book cover can do so much of it for you?
4) When you feel good about the quality of your book, you also feel good selling it
I didn't include this point in the video but it occurred to me afterwards while writing the article part: it's EXTREMELY difficult to get your energy behind selling a book (especially at full price) if you know, deep down, it lacks quality.
If you feel unsure that the story is good enough, if you're nervous it has typos, if you're second guessing what people are willing to pay for it… all of this is an indicator that you rushed the publishing process because you were so excited to get the story onto shelves instead of taking the time in each area to get locked in and feel certain and confident about the book being ready.
And look, you're never going to feel 100% ready or else you'll be waiting forever to take action on things, but investing in support can help you implement feedback and receive hands-on expertise to feel more confident and certain about what you're putting out there. Which means sales will start to feel more natural and easy by default because you BELIEVE in your product and you're confident people will enjoy it and pay full-price for it.
5) Respectfully, you're not qualified to do editing and cover design
I'm just going to be blunt with this one: editing and design are two completely different skill sets to writing. So as the author of your books, it really shouldn't be one of your responsibilities if you want to be treating your books like a proper business. You already have a zone of expertise and that is WRITING (so don't undervalue it!)
And on that note, no CEO does everything themselves. A well compensated and supported CEO who has time for themselves and time to spend in their zone of genius is always supported, so hire experts to help you produce your book! After all, YOU are the only one who can write your books and that makes writing your most important job. Anything that takes you away from writing should be minimized and outsourced as much as possible.
I hope this video was insightful for aspiring and self-publishing authors. If you found it helpful, come follow me over on Instagram where I share more advice and tips for authors.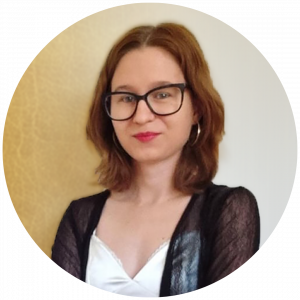 Pagan Malcolm is a bestselling fiction author, speaker, podcaster and business coach for authors. She helps aspiring authors finish their books, build the foundations for consistent book sales and establish a standout author brand that gets them KNOWN.
| Facebook Group | Instagram | Podcast | Website | Blog |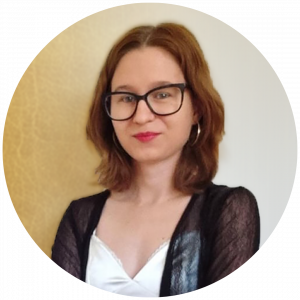 Pagan Malcolm is a business coach for authors helping writers to leverage the business side of publishing so that they can kickstart profitable writing careers and become established authors. She has been featured in various publications including Writer's Digest and The Write Life Top 100 Websites For Writers.
You might like…
Free Resource: