What Should Your Next Step In Authorship Be?
Take the quiz to discover which stage of authorship you're currently at and a *complete* list of action steps to focus on that will move you to where you want to go.
Watch The Full Video:
---
Honestly, I'm a little bit scared to post this video because I feel like I'm revealing a HUGE industry secret that I shouldn't be sharing. But, I think it's important for authors to understand the difference between traditional and self-publishing and be informed enough to make the decision that's right for them.
Tune in to discover:
Why authors are losing millions of dollars in potential earnings just because they don't want to spend money upfront self-publishing.

Exactly where and how your royalties are getting distributed and why authors always get the lowest cut from book sales.

Why there's such a SIGNIFICANT gap in earning potential between both publishing pathways.
0:30 | Vanity vs Hybrid vs Publisher
First of all, I just want to preface that when I talk about "traditional publishing costs" I'm not talking about vanity presses and have a very solid understanding of what these are. I went ahead and broke this down for anybody who isn't familiar:
Vanity press = will be dishonest, have hidden costs, ask for upfront payment to produce books, not deliver on promised services, will mask things that you can do or receive for free as a "paid inclusion" to make their packages look more valuable, etc.
Hybrid press = will ask for upfront payment to produce books but is very clear about their deliverables, no surprise hidden costs, brings something to the table that benefits the author or publisher.
Trad pub = will not ask for upfront money to produce your book, it's a contracted partnership with a royalty split agreement usually done outlined in percentages, with agreed upon deliverables and deadlines for both parties.
4:00 | Examples Of Upfront Costs With A Trad Pub
Even when you're not paying upfront for the production of your book, there are still unsaid costs that will come up as you grow and scale your author brand that you'll have to factor in such as:
Author headshots

Website hosting

Email marketing

Team support

Marketing materials

Event supplies (e.g. books, till, banners)

Home operation expenses (laptop, printers and ink, electricity, internet)

Writing craft books & courses

Editing critiques
4:45 | Average Percentages & My Trad Published Earnings
The point of today's video is to talk about where the rest of your earnings are going and why there's such a huge gap in earning potential between traditional and self-publishing. To understand this, we first have to look at the average percentages associated with the traditional publishing business model and where your royalty split is going:
Publisher = 33%
Agent 10%
Printers = 20% (unless it's done in house, then we take this out)
Physical Bookstores = 20%
Online Distributors = 20%
Author = 6% (or whatever is left/a percentage of gross profits)
8:50 | The Difference In Earning Potential Over 60 Years
For the sake of simplicity, we're assuming in this example that you're selling 20,000 books per year over a 60 year period, and that this sales number doesn't go up or down. We're also assuming that you only have one book published, or that this is the grant total earnings of all of your books each year to offer a somewhat realistic overview of numbers.
I'm going to acknowledge that in reality, this number will fluctuate and doesn't provide an exact estimate of book earning potential, so please take it with a grain of salt as it's all based on averages.
But that being said, look at the difference:
Trad Pub Route:
No upfront costs
0.80 cents per book sale x 20,000 books per year = $16,000 per year
= $960,000 in earning potential over the book's entire lifetime (60 years)
(So, you know, times this by 10 books and keep each book relevant and selling for the next 60 years and you could turn this into a profitable, full-time writing gig.)
Self-Pub Route:
$2k in upfront costs (e.g. editing, cover design, formatting)
$4.50 per book sale x 20,000 books per year = $90,000 per year
= $5,400,000 over the book's entire lifetime (60 years)
($2k might seem like a big upfront cost, but considering it's SO much easier to earn a profit and you'd still make $70,000 per year? I really don't see the issue once your books are selling consistently.)
12:00 | Why Is There Such A Significant Gap In Earning Potential
Quite simply, the publisher is taking your 33% royalty split to pay their staff, which means:
Three editors might work on your book for three months.

A cover designer might then work on the book for a week.

A formatter might then work on the book for a day.
And they all get paid a staff wage from your 33% of earnings over the book's entire lifetime, meaning that they get paid for the time spent working on your book which is fair. BUT THEN they continue to get paid out of your earnings to work on other author's books, long after they've stopped working on yours.
So in simple terms: you're losing $4M in potential sales in this business model just because you didn't want to spend $2k upfront.
But as a self-published author, you become the publisher, which means your percentage of earnings goes up to 39%, you suddenly get compensated more for your time, energy and ideas, AND everyone else supporting you still gets paid a decent cut. You might pay $2k upfront but those people are getting paid SOLELY for the time spent and energy invested in your book in the present moment, not for the years and years afterwards. 
Did this video open your eyes and change your perspective? Come follow me over on Instagram to discover more tips and advice for authors.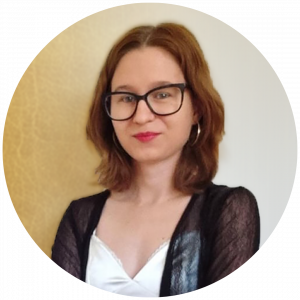 Pagan Malcolm is a bestselling fiction author, speaker, podcaster and business coach for authors. She helps aspiring authors finish their books, build the foundations for consistent book sales and establish a standout author brand that gets them KNOWN.
| Facebook Group | Instagram | Podcast | Website | Blog |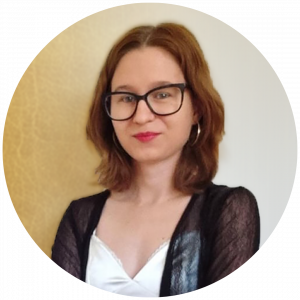 Pagan Malcolm is a business coach for authors helping writers to leverage the business side of publishing so that they can kickstart profitable writing careers and become established authors. She has been featured in various publications including Writer's Digest and The Write Life Top 100 Websites For Writers.
You might like…
Free Resource: