What Should Your Next Step In Authorship Be?
Take the quiz to discover which stage of authorship you're currently at and a *complete* list of action steps to focus on that will move you to where you want to go.
If you're stuck in a book marketing hole and seeing very little results, you might be wondering what other authors doing right (aside from writing good books).
It's important to remember that 'success' is different for everybody–and there is no wrong or right achievement.
An author who is highly ambitious might consider themselves successful when they have lots of bestselling books.
Another author might consider themselves successful when they have established a fan-base of readers who often rave about their book.
In my opinion, success is an ever-changing concept. What I find successful now may seem mediocre in ten years time. But success at it's minimum is being able to achieve something incredible that very little others can accomplish.
Different authors do different things to achieve their success, and today, I wanted to explore some of the strategies and actions that have stood out to me from some of my favourite authors.
1) Chantal Gadoury
Chantal is an author who I am in constant awe of. I actually heard of her a couple of years before I signed with The Parliament House and met her– one of her fans recommended her book to me.
This is a big reason why Chantal's strategy is awesome. She is very proactive with her readers and making connections in the book blogging community. As a result, her readers talk about her books all the time, and I constantly see her books on different feeds. This is all her working her magic behind the scenes.
Chantal has also developed a niche in her stories– fairytale retellings. She's released three books over the period of this year alone, with a forth one coming as well. She is very good at spacing out her book releases, ensuring there is enough time in between for readers to devour her books. This constantly puts her back out on the radar and makes it hard to forget her name.
Find out more: https://www.chantalgadoury.com/ 
2) J. M. Sullivan
J. M. Sullivan is another author who is fantastic at marketing. One of the biggest standout's about her is her ability to network with other writers and use this in her marketing strategy.
Sullivan hosts a Twitter chat and tag called #AuthorConfession which is now a hugely popular and well known thing in the writing community. Her loyal, die-hard fans originated from this chat, where she gave writers a space to chat about their writing. In return for cultivating this awesome community, she can call upon her long-term writing connections to help her during promotional periods and launch months. It's a win-win strategy.
The other thing that Sullivan does well is stay incredibly active with her fans. She constantly puts out content, polls, videos, and more to keep her readers in the loop.
Find out more: https://jmsullivanbooks.com/ 
3) Jordan Lynde
Jordan Lynde is a Wattpad author known for some big books such as Believe Me, I'm Lying, Gold Rush, and A Proscriptive Relationship. She launched her writing career on Wattpad (a free writing site) where she spent many years building a loyal fanbase of readers who read her stories for free. That fanbase is now at 411k followers.
Jordan is constantly writing–she has roughly 25 books as of today, and she's professionally published a couple of her most popular ones so that her die-hard fans can support her and own a real life copy.
She was very popular on Wattpad back in the day (being one of the first authors I found and read on that site) and her career really took off when she was writing her A Proscriptive Relationship series. It was the first series she ever did and her readers couldn't get enough of it.
Find out more: https://www.wattpad.com/user/JordanLynde 
4) Rick Riordan
Rick Riordan is a very popular author, and best known for his Percy Jackson And The Olympians series. Rick has also established a niche of writing mythology based stories, and his humorous writing, pop culture references, plus connection to his fans makes him a stand-out writer.
Something that has really helped Rick with marketing is cultivating a community around his books and brand–"Camp Half Blood". He has a strong connection to schools and younger readers, and finds ways to involve parents and teachers with reading materials and literature guides–having recognised that his books are somewhat educational.
Rick also advocates for diverse voices and stories that are out of his realm of expertise through his collaboration with Disney–they started an imprint together called Rick Riordan Presents through which they publish original books by other authors that have mythology aspects.
Find out more: http://rickriordan.com/ 
5) Sarah. J. Maas
Sarah is another writer who writes a lot of books and releases them strategically so that she is always on the literature radar. She's written roughly thirteen to date and has many more lined up to release.
Sarah has very quickly gained popularity in the YA fiction world due to simultaneously writing two very popular, epic fantasies. The constant release of books in each series creates a fantastic sales funnel for readers to get sucked into.
Sarah does a lot of 'extras'–she's released colouring books, maps and resources for her stories, and she also does a lot of public appearances (both online and offline). She's a great example of a full time writer who treats writing like a full time job.
Find out more: http://sarahjmaas.com/ 
If you found this post helpful, come follow me over on Instagram and let's connect!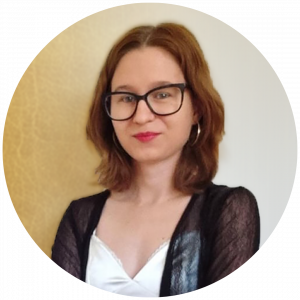 Pagan Malcolm is a bestselling fiction author, speaker, podcaster and business coach for authors. She helps aspiring authors finish their books, build the foundations for consistent book sales and establish a standout author brand that gets them KNOWN.
| Facebook Group | Instagram | Podcast | Website | Blog |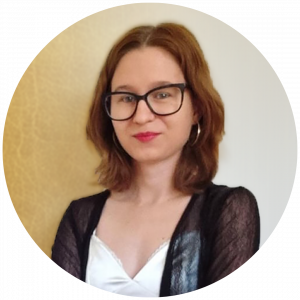 Pagan Malcolm is a business coach for authors helping writers to leverage the business side of publishing so that they can kickstart profitable writing careers and become established authors. She has been featured in various publications including Writer's Digest and The Write Life Top 100 Websites For Writers.
You might like…
Free Resource: