What Should Your Next Step In Authorship Be?
Take the quiz to discover which stage of authorship you're currently at and a *complete* list of action steps to focus on that will move you to where you want to go.
If you're an author, sooner or later you'll come to realize the massive importance of book reviews. They serve both you and your book in a number of ways, and will help you build a credible reputation as a writer, and influence other people to read your work.
However, this also works the other way— receiving negative reviews will create bad publicity, reputation, and warn people not to read your book.
When faced with such pressure, it can be daunting to step up and ask for book reviews. In fact, the act alone of asking for book reviews, for some authors, is so nerve wrecking that it completely prevents authors from doing so. So today, I want to dive into how to collect book reviews the right way, and how to overcome that fear of 'cold calling' book bloggers.
Step One: Research
In order to find the right people to review your book (who are firstly, going to actually enjoy it and leave a positive review, and secondly, not reject your requests), you need to do some research. Here's what I recommend researching:
1) Similar Books and Authors
I suggest finding 2 – 3 similar books and/or authors that you can use as competitor titles for your book. Then, you can go onto Goodreads and filter to 5-star reviews for these books, and click on the profiles of the reviewers to find the best reviewers to start engaging with and building relationships with. Chances of them liking your book and accepting your request is way higher if they've already read and positively reviewed one of your competitor titles.
2) Book Related Hashtags
You can also go onto Instagram and search for hashtags relating to your book to find ideal readers and bookstagrammers who might be interested in reviewing your book. This can also open up the opportunity to be featured on a book blogger's account later on, which is especially helpful if they have a large, engaged following that will increase your book's exposure.
Step Two: Build Relationships
Next, you don't want to cold pitch anybody, so it's important to take some time to build relationships with each person. I would suggest having a spreadsheet that you can fill in weekly to track the number of touchpoints you have with a person before you try pitching them your book.
Relationship building can simply look like commenting, sharing and liking their stuff on social media (or even from their blog), and starting genuine conversations with them.
Step Three: Pitch Your Book
Once you've built a relationship with the person, you can then go ahead and pitch them your book. I find it best to navigate this differently for each situation, because sometimes it can come up naturally in a DM conversation, and other times it makes sense to send them an email.
Quick Tip: Always Check Their Review Guidelines First
Most bloggers will have a review policy that you should read through first. Usually this will detail things like:
The formats they accept (eBooks, print, etc.)

Which sites they'll post/share the review on

Their preferred genres (and genres they won't accept)

Expected time period to read and review the book

Contact method (either an email or a form), and

Whether they're open or closed to requests currently
Now, this might look daunting but don't let it overwhelm you. This information exists to help filter the requests book bloggers receive— someone who follows the guidelines will immediately have more chance of having their request accepted, and respecting this policy is very important.
Remember, the worst they can say is no. And the truth is, book bloggers wouldn't willingly put themselves out there if they weren't prepared to receive review requests. They're reviewing books because they love to read! So if you've taken the time to (1) figure out if your book is a great fit for them, (2) build a relationship with them, and (3) crafted a personal pitch to them— then you've ticked all of your boxes and you have nothing to lose!
One Last (Important) Thing:
You cannot bribe a book reviewer.
The purpose of collecting book reviews is to create reputation, publicity, and exposure.
HOWEVER, you must allow readers to express their own opinions of your work— unbiased, and uninfluenced. This is why Amazon does not allow friends and family to leave a review if they can trace back that they know you somehow. It corrupts the quality of the review and leaves uncertainty in potential readers about the honesty of the review.
You are allowed to exchange a copy of the book for free (which you should do, because they're taking the time to review it), but you cannot financially compensate the reviewer. This creates bias and it's against Amazon's guidelines, and it's also just a poor practice.
I'm a big believer in people getting compensated for their work, and I believe that a better way to pay reviewers for their work is to pay them to do book features and publicity if they've already read and like the book. But reviews should always be free, so I strongly advise against accepting anyone who tries to ask for money to review your book (as there are a lot of people who do this via Instagram DMs.)
If you found this post helpful, come follow me over on Instagram and let's connect!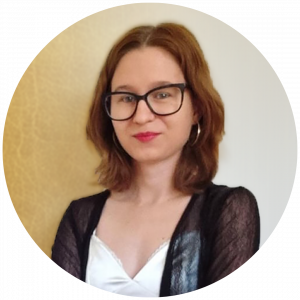 Pagan Malcolm is a bestselling fiction author, speaker, podcaster and business coach for authors. She helps aspiring authors finish their books, build the foundations for consistent book sales and establish a standout author brand that gets them KNOWN.
| Facebook Group | Instagram | Podcast | Website | Blog |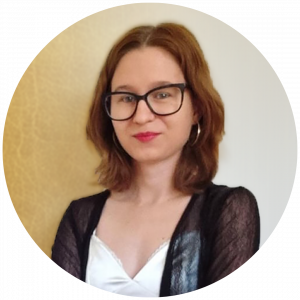 Pagan Malcolm is a business coach for authors helping writers to leverage the business side of publishing so that they can kickstart profitable writing careers and become established authors. She has been featured in various publications including Writer's Digest and The Write Life Top 100 Websites For Writers.
You might like…
Free Resource: