What Should Your Next Step In Authorship Be?
Take the quiz to discover which stage of authorship you're currently at and a *complete* list of action steps to focus on that will move you to where you want to go.
Have you ever been stuck on what to write for your blog?
Oftentimes authors simply get lost on what to write about (which is kind of ironic considering we write full manuscripts).
Regardless, today I'm going to share some ideas for things you can blog about as an author:
1) Your Writing
Your writing is actually a really great blog topic, for a number of reasons!
Not only does it give newcomers an opportunity to see what you write and gauge whether they'd be interested, but it also helps to paint you as an expert in your genre and promote your upcoming work!
The #1 thing to keep in mind with this first topic idea is that your post needs to appeal to readers, not other writers.
It's tempting to want to blog about things like your word count progress, but in reality, readers don't care so much about the fact that you're writing. They care about what you're writing. So positioning is super important when you blog about writing.
Here are some fun ways you can blog about your writing:
Share snippets of your writing (this literally gives readers the opportunity to get excited about upcoming books and gauge whether they like your writing style, your characters, and the themes/content you write about.)
Share your writing process (again, focus more on 

what

you're writing than the actual process of writing. Sharing your wordcount goal is very different to sharing that you just wrote a spicy romance scene you can't wait to for people to read, or sharing updates about the process of revisions/betas/editing that showcases the BTS of *being* an author.)
Talk about your story's world (if you have a vast, fantasy world with lots of different elements/towns/settings/magic rules to explore, write a few blog posts diving into this!)
Conduct character interviews (this is a really fun way to help readers get to know your characters before they dive into the book.)
2) Author Events
Sharing the behind the scenes of author events is always exciting, and there's so much you can talk about:
Why did you love about the event?
Did everything go to plan, or did something go wrong? What happened?
What did you learn?
Share all the juicy details of what a day in your life is like, and any obsessed readers will be hooked–especially if they get hints for any upcoming books you've got on the way.
3) Your Experiences
Sharing your experiences in the writing and publishing world not only paints you as an expert, but it genuinely helps other writers and is quite interesting for them to read about!
Have a juicy story about how you got your publishing deal? Share it!
Have some writing tips you haven't seen anyone else talk about? Reveal them!
Did you have a negative experience with an important takeaway for new authors? Inform them!
These are useful and often relatable topics that can start conversations and get shared in other networks–which in turn will boost your exposure and help your authority status.
4) Books You've Read
Believe it or not, many readers and bloggers actually love seeing what books their favourite authors are reading! So it's not a bad idea to share some opinions or reviews on your blog if you happen to be an avid reader in your spare time!
You can even do mini reviews, wrap ups, or exclusive interviews with authors whose books you've read! Don't be afraid to ask–the writing community is a very supportive one.
Pro Tip:
Most people will seek out blog posts when they want a solution to a problem–so try to make it very clear that there is something of value in your blog post. Talking about your writing is fine, but give them a reason to click.
For example:
Introducing My Story
…is not a blog title that will work as well as something like:
Five Reasons Why You'll Love My New Murder Mystery
Or
If You Love Bridgerton, You Need To Read This Book.
The key difference here is that you've given the reader a reason to be interested. You're attracting a specific kind of readers and you're challenging them to learn why your book is the new hot thing. These are all factors that will make an interested reader click.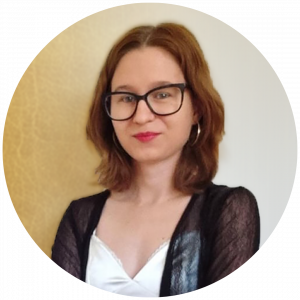 Pagan Malcolm is a bestselling fiction author, speaker, podcaster and business coach for authors. She helps aspiring authors finish their books, build the foundations for consistent book sales and establish a standout author brand that gets them KNOWN.
| Facebook Group | Instagram | Podcast | Website | Blog |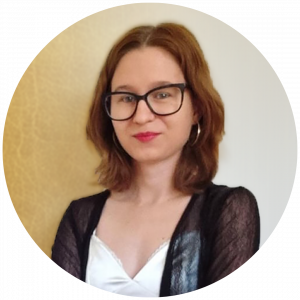 Pagan Malcolm is a business coach for authors helping writers to leverage the business side of publishing so that they can kickstart profitable writing careers and become established authors. She has been featured in various publications including Writer's Digest and The Write Life Top 100 Websites For Writers.
You might like…
Free Resource: