Podcast: Play in new window | Download
In this week's episode, I'm sharing how you can ditch the rapid release strategy, get your time and energy back, and STILL maintain momentum with your book releases.
TUNE IN TO DISCOVER:
How to use "launch events" to maintain hype and momentum over time.
How to "stack" launch events post-release day to keep your book relevant for at *least* 24 months.
The types of launch events you can be integrating into your launches and leveraging for maximum results and release day sales.
Shownotes:
In today's episode I am so excited to share how you can maintain momentum with your book releases without rapid release strategy! To be honest, I am not a huge fan of rapid release strategy. I *do* believe it has it's place depending on your launch goals and genre, but to be totally honest, I see it doing more harm than good for the majority of authors.
In my course, I usually advise people to go wide if they plan to go international and have their books available with lots of vendors. I usually don't advise people to try and get their books out really fast, and here's why:
2:00 – Rapid Release Strategy
Rapid release strategy is the most commonly taught book launch/book marketing strategy in our industry. It's where you go on to release a series of books within a month (or a couple of months) of each other. So you could essentially get a whole series out in a year, and the idea is that it builds sales momentum by allowing readers to binge your books while hype is high.
The problem with this strategy (in my experience) is that it often leads to burnout because authors are hustling so hard to write and publish and market their books, month after month, without a break (and usually WHILE working a 9 – 5 job at the same time.)
They run out of time, energy and budget trying to do it this way, and it becomes unsustainable long-term to maintain this strategy. Even if they do end up making good money from the first few books… they can't slow down without losing the sales momentum because it's the only way they've been taught to make sales!
Now, with my KINGDOM OF SIRENS AND MONSTERS duology that I'm publishing under Tara Quinn, technically all the books will be published this year. But the way it's different is that I spent an entire 12 months last year building readership, hype, credibility, publicity so that the book would sell well (and with consistency) once it hit shelves in January. This also gives me the space (a whole 9 months) to write and launch the next book without feeling rushed in my process.
The only reason I went on to release the companion novella a month after the first book is because it was the pre-order bonus, so it was already finished and had product awareness around it as a result of the first book's launch. AND, the second book in the duology won't be out until the second half of the year, so it's still being worked on a long-term launch strategy and not a rapid release strategy timeline.
The Role Of Hype In Rapid Release Strategy
The goal of rapid release strategy is to use hype to leverage sales momentum. But the thing is… the reason there is hype around your release day is because it's an event.
When you put all of your actions towards a single event that people can get excited for? That is hype–it's building anticipation for something they can't get immediate access to.
Books tend to lose momentum after release because there's nothing incentivising sales, or them taking action on their purchasing decisions sooner rather than later. It's why a book can sit on a shelf for two years before someone buys it once it goes evergreen, simply because that person had time to spare and no urgency backing purchase.
Your launch day (and the leadup period) is a HUGE event that you can take advantage of because that is the *only* time that your book has restrictions on immediate access. That launch day is the first day that people can get their hands on it, and when people have been talking about it and anxiously waiting on it for some time? That's going to create an influx of hype and sales.
Here's my point though: if you only focus on release day as your main momentum building event, you're missing so many other opportunities to maintain momentum with your book release because all events create hype!
There are other ways to build hype and maintain sales momentum other than getting new books out quickly, and that's by leveraging each "milestone" in the launch leadup process and maximising hype around each event! And in doing this, you can give yourself a longer, more sustainable launch timeline instead of putting all the pressure on your next book release to keep sales rolling.
I'm a big believer that true momentum is the ability to do things consistently and meeting the expectations you've set with readers, not merely doing things quickly.
9:10 – The Events You Can Leverage To Build Momentum:
9:35 – Cover reveal – through teasing and leading up to the "reveal day" to build hype. The reason this works is because your cover is branding for your book and it helps to build brand impressions, as well as curiosity and hype around the book. It gives your story a face that sticks in people's minds.
11:15 – Exclusive first look – this can be done via your blog or even someone else's blog (maybe you have a contact with a bigger audience.) Kerri Maniscalco recently did this with the first chapter of her final Kingdom of the Wicked installment, it was shared on The Nerd Daily's blog as well as on Waterstones' blog (which makes sense because they've stocked an exclusive pre-order edition too.) You can also share it via email and make it an exclusive reward when someone joins your email list. You can even provide a first look snippet if you signup for an ARC tour, which book bloggers can then share on their blogs as an exclusive preview.
12:15 – ARCs sendout – this can be made into an event by making a public announcement that you have x amount of ARCS available to give away. This works well if you've done enough warmup ahead of time.
12:45 – Pre-orders & incentives – this is a HUGE event opportunity because there are so many fun things you can do with this. You can launch an official pre-order campaign with standard bonuses/incentives for a duration of time. You can launch a stacked campaign where a new pre-order bonus is unlocked each time you hit a pre-order sales milestone. You can launch a pre-order campaign with multiple bonus editions that are exclusive to different retailers, which means some versions of the book might have a bonus chapter, and other versions might have a different cover. The more fun you have with this, the more hype there will be for your readers.
13:55 – Launch leadup events – these include virtual and physical events (such as book signings, live readings, etc.) that continue to build hype and excitement leading up to release day.)
14:10 – Launch day events – these include all the events ON release day (such as a release day signing or talk) that will continue to build awareness, maximise visibility and sales, and keep excitement/hype rolling.
In addition to doing all these events again for the next book you plan to release, you can then stack post-launch events on top of your current book launch to keep your backlist titles relevant!
14:55 – Post launch editions (special, limited, hardcover, audiobook, etc.) – dripping out other editions of your book over time can re-engage people in the book and make the book relevant again.
16:20 – Post launch merch launch – if you have enough readers and interest, you could also introduce merch around the books to keep hype going.
17:20 – An example of how this might look:
 
"EVENTS" TIMELINE
PUBLISHING TIMELINE
MTH 1
Cover

reveal

Edits
MTH 2
First look
Formatting
MTH 3
ARCs sendout
File uploading
MTH 4
Pre-orders & incentives
Event planning
MTH 5
Launch leadup event #1
Publicity & hype
MTH 6
Launch leadup event #2
Publicity & hype
MTH 7
Release Day events
Writing
MTH 8
Sequel announcement + events
Writing
MTH 9
Hardcover release
Writing
MTH 10
Cover reveal
Edits
MTH 11
Audiobook release
Edits
MTH 12
First look
Formatting
MTH 13
ARCs sendout
File uploading
MTH 14
Limited edition release
Event planning
MTH 15
Pre-orders & incentives
Publicity & hype
MTH 16
Launch leadup event #1
Publicity & hype
MTH 17
Release Day events
Release day events
---
And there we have it! That's an overview of how you can use "milestone events" to maintain momentum without rapid release strategy!
Join the exclusive Paperback Podcast Community
…where you'll find free trainings and resources to help you grow on your authorship journey taught by an eight times published, bestselling author who does this thing for a living.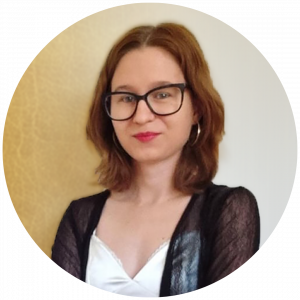 Pagan Malcolm is a bestselling fiction author, speaker, podcaster and business coach for authors. She helps aspiring authors finish their books, build the foundations for consistent book sales and establish a standout author brand that gets them KNOWN.
| Facebook Group | Instagram | Podcast | Website | Blog |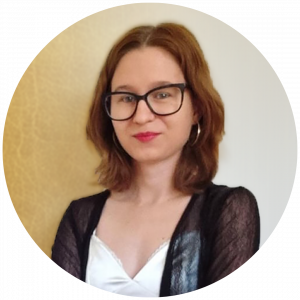 Pagan Malcolm is a business coach for authors helping writers to leverage the business side of publishing so that they can kickstart profitable writing careers and become established authors. She has been featured in various publications including Writer's Digest and The Write Life Top 100 Websites For Writers.
More episodes:
.
.
.
.
.
Want to win a Self-Publishing Starter Package?
Leave a review on Apple Podcasts, screenshot it and email it to me (pagan[at]paperbackkingdom[dot]com) to be entered into my monthly giveaway.