Podcast: Play in new window | Download
In this week's episode, I'm breaking down the five biggest mistakes I see authors making that are destroying their launch sales as of 2022.
Tune in to discover:
Five mistakes to avoid if you want your book launch to be a massive success.
Some specifics actions I see authors doing wrong in relation to each point covered.
Some insights on launching sustainability vs trying to ride rapid release momentum.
Shownotes:
Key episode takeaways:
Your profit is in the pre-launch.

Launching is a process, and processes take the guesswork out of things, minimize overwhelm, maximize results.

Processes lead to sustainability and momentum over time. 

It's how you're going to be able to launch continuously, with enough energy to show up, making the most of your time, and not having to stop and start or push things back due to budget issues.
0:00 – Rushing
I know you want to get your books out quickly BUT if you overlook certain parts of the pre-launch process, you miss essential steps:
Not building readership

Not taking enough time to warm readers up

Skipping major events like your cover reveal
But on top of this? Rushing leaves you burnt out and exhausted, and it's just not sustainable to maintain that momentum over time (no rapid release strategy)
0:00 – Awareness
You need to be engaging to connect with your audience, build know like trust and move them through the sales process.
ONLY engaging with other authors.

Not doing any engagement at all.

Posting and ghosting on social media.
This is one of those tasks you could hire out very cheaply per week.
0:00 – Visibility
Avoiding social media entirely.

Not using the right tools for visibility (e.g. stories + reels.)

Not getting outside of your own online bubble (aka: discoverability)
0:00 – Content
I'm huge on attraction marketing because it requires less busy work and chasing, less is more, it's more authoritative, it feels less sleazy, it's more fun. Here are the mistakes:
Tailoring your content towards writer's only.

Being boring AF.

Not doing a variety of content types (aka: the sales process)

Posting sporadically, without strategy.
0:00 – Branding
Branding does a LOT of selling for you (on your book cover, your brand authority sells in bookstores). Differentiates you from competitor authors, establishes you as a professional.
Here are the mistakes:
You don't have any brand memorability

Your book cover can't market on your behalf.

It's harder to build impressions (which equals slower sales)
---
Hannah and I are hosting a masterclass very soon called The Author Pre-launch Pathway. It's your blueprint to all the essential, pre-launch steps that will cultivate success and profit on your release day. This is a great place to begin if you're new to launching and publishing and you really want to ensure you set yourself up for success.
Join the exclusive Paperback Podcast Community
…where you'll find free trainings and resources to help you grow on your authorship journey taught by an eight times published, bestselling author who does this thing for a living.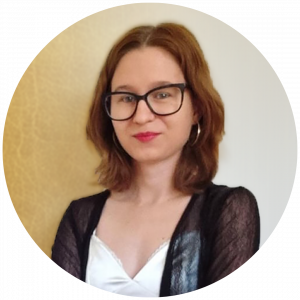 Pagan Malcolm is a bestselling fiction author, speaker, podcaster and business coach for authors. She helps aspiring authors finish their books, build the foundations for consistent book sales and establish a standout author brand that gets them KNOWN.
| Facebook Group | Instagram | Podcast | Website | Blog |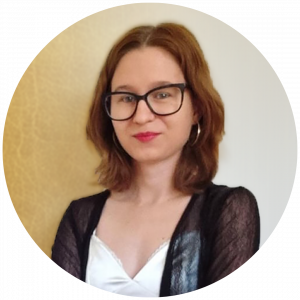 Pagan Malcolm is a business coach for authors helping writers to leverage the business side of publishing so that they can kickstart profitable writing careers and become established authors. She has been featured in various publications including Writer's Digest and The Write Life Top 100 Websites For Writers.
More episodes:
.
.
.
.
.
Want to win a Self-Publishing Starter Package?
Leave a review on Apple Podcasts, screenshot it and email it to me (pagan[at]paperbackkingdom[dot]com) to be entered into my monthly giveaway.