Podcast: Play in new window | Download
In this week's episode, I'm answering one of the biggest questions I get asked time and time again: how to effectively self-edit your book.
Keep in mind that this is not a DIY editing episode, and I still ALWAYS recommend hiring a professional editor. But this episode will shine a light on some editing steps you can take before a professional goes over it (which will save them time and therefore save you money!)
Tune in to discover:
Three super actionable self-editing steps you can start integrating into your process immediately.
The best ways to approach self-editing your book.
The three vital things to look over before you hand your book off to a professional editor.
Shownotes:
To preface this episode, writing and editing are two different skill sets so I DON'T recommend revising while writing. And I always recommend hiring a professional editor. But here's what you can do to get your book to that next step:
0:00 – Take a step back for at least a week
But really, I recommend a month break. The longer you take a break from your story, the clearer you will be on plot holes and inconsistencies. The closer you are to your book, the more you come to anticipate and expect your story, which you are already familiar with, so you won't catch mistakes.
0:00 – Do a complete readthrough
Don't make changes when you do this readthrough, the goal is to get a complete understanding of your start to finish story, including pacing, flow and problems, and you can't fully grasp that if you're getting distracted every step of the way.
0:00 – Give yourself a rating in each area of writing and seek feedback on the weaker areas
What do you feel confident/good at vs what do you not feel confident/good at?
Asking these questions gives you clarity on what's going to be easy to edit yourself, and where you might need betas and critique partners to help you improve in other areas. It also means less second guessing and doubting. 
0:00 – Bonus tips:
1) Decide whether to tackle edits chapter-by-chapter or problem-by-problem
Chapter-by-chapter – tackling ALL the problems in a linear order through the novel. Benefit is that you don't have to go through the book so many times.
Problem-by-problem – tackling ONE problem at a time and going through the book multiple times. Benefit is that you can stay in a single frame of mind the whole way through.
2) Go through your book in the following order: story, readability, grammar
Story = is it engaging, does it make sense. Any inconsistencies, characters fully developed, conflicts and stakes strong?
Readability = awkward sentences that need rewriting or tweaking, poor areas of pacing, any purple prose, repetition, etc.
Grammar = typos and general language issues.
---
And there we have it! That's an overview of how you can self-edit your book!
Join the exclusive Paperback Podcast Community
…where you'll find free trainings and resources to help you grow on your authorship journey taught by an eight times published, bestselling author who does this thing for a living.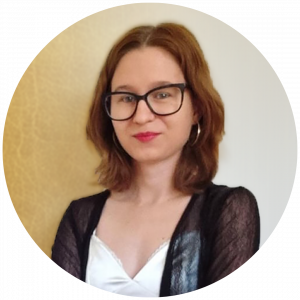 Pagan Malcolm is a bestselling fiction author, speaker, podcaster and business coach for authors. She helps aspiring authors finish their books, build the foundations for consistent book sales and establish a standout author brand that gets them KNOWN.
| Facebook Group | Instagram | Podcast | Website | Blog |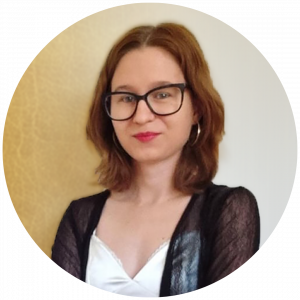 Pagan Malcolm is a business coach for authors helping writers to leverage the business side of publishing so that they can kickstart profitable writing careers and become established authors. She has been featured in various publications including Writer's Digest and The Write Life Top 100 Websites For Writers.
More episodes:
.
.
.
.
.
Want to win a Self-Publishing Starter Package?
Leave a review on Apple Podcasts, screenshot it and email it to me (pagan[at]paperbackkingdom[dot]com) to be entered into my monthly giveaway.