What Should Your Next Step In Authorship Be?
Take the quiz to discover which stage of authorship you're currently at and a *complete* list of action steps to focus on that will move you to where you want to go.
Watch The Full Video:
---
If you've been exerting far too much time and energy doing follow pods, like swaps, buying other indie author books to "support them" and posting in Facebook Groups in your attempt to build a bigger following and convert more sales… then let me ask, how's that working out for you?
There's a better way to build readership and make sales (aka: the way NYT Bestselling authors are doing it), and today I'm revealing exactly what you're missing PLUS three steps you can start taking TODAY to stop chasing, convincing and begging readers to buy, and start attracting readers who are already interested.
Before we dive in, I just want to preface by saying that the way you're going to be able to start attracting readers in comes from a combination of:
Online presence
Credibility
Hype
Energetics
So the question is: how do you cultivate and embodying all of that as an unknown author?
Well, the first step is by ensuring that your online presence is landing with the right people, and that's where content and messaging comes in:
1) Content & Messaging
Whatever you're doing to build visibility and online presence needs to be resonating and converting with the right readers. So it's absolutely critical that you can communicate your book to people in an engaging way through various types of content (such as social media posts, emails, blogs, etc.) as well as any forms of paid advertising.
Communicating with the right messaging comes from knowing your ideal reader deeply, and I talk more about how to define your ideal reader in this post. 
Within the realm of content, I also see authors making a number of mistakes such as:
Trying to market their books to broadly—

in the early stages of launching and marketing your book, you need to have a

focused

demographic to target your marketing campaigns towards. Niching down with your messaging and marketing strategy won't actually result in you losing sales. I

t's actually going to resonate more deeply with readers and bring clarity to their purchasing decisions.
Only creating content that resonates with other writers—this often happens because as humans, we find it easier to connect with other humans on topics and interests that we're passionate about, and as authors, we're often more passionate about writing than we are about reading. Fellow writers get our struggles and feel easy to relate to, but readers can feel harder to connect with until we find a topic to bond over (hint: try connecting over the specific themes, issues and content of your book.)
Only following content strategies and ideas that "service based" marketing gurus are teaching—a lot of marketing experts out there have never created content or sold to an entertainment based industry, only service based industries. The difference is that service based industry content is all about solving problems, whereas entertainment based industries are all about entertaining people. So the content angle needs to be slightly tweaked for our industry before it will convert.
So when you go out to create content that draws your ideal readers in, make sure you keep these points in mind and focus on speaking to your ideal reader's core reading desires.
2) Branding & Positioning
This part is all about changing the way people percieve you and your author brand. A lot of readers are hesitant to take a chance on a new, unknown, unestablished author that lacks reviews and credibility, so it's important that you position yourself well and show up embodying your future, bestselling author self.
There's a lot you can do to build credibility around your brand (including cultivating reviews, guest posting, and sourcing publicity) but the easiest thing that you can do is simply show up as if you were already making sales.
Talk about your books confidently. Tell people where they can get (or pre-order) their copy. Have the release date information in your Instagram bio. Have a consistent, professional author bio on all of your author pages. Write blogs on the content topics that you want to be known for in your writing (e.g. romance, faeries, suspense, etc.)
All of this shows people that you're a serious author, that you have solid publishing plans, that you're building a name for yourself and that you know how to write in your chosen genre. It's all about embodiment, and you don't need anyone else's help or permission to step into that energy all by yourself.
3) Hold Attractive Energy
Okay, now that we've covered the strategy of attracting in readers, it's time to get a bit woo-woo and talk about the energetics.
Your intentions behind how you go about building readership matters, and so does the way you engage and interact with those readers on a day-to-day basis.
Here's the thing: I see a lot of authors grow frustrated after they've been trying to build readership for 6 – 12 months (and sometimes longer)… and fair enough! That's a long time to be working a strategy without seeing an increase in followers and sales.
But what I then see is that readers get resentful about it. They wake up every day frustrated that their audience isn't growing. They start obsessing over how to get more followers and in turn neglect the followers they already have. You can feel their disappointment and anger in the content they put out (almost like they're projecting onto their audience.)
That's energetics, and your readers can feel the desperation and negativity in your sales efforts. It's a literal repellant.
Instead, try shifting your mindset to one of grattitude. Wake up every day thankful that no matter how small your audience is, every single one of those people saw a reason to follow you. Lead with value and service, focus on cultivating community, and treat your audience the way you want to be treated.
If you want to experience support in the form of likes, shares, follows and sales, then how can you make your audience feel supported? How can you encourage their efforts by recognising and appreciating them? How can you incentivise the actions you want them to take? How can you make them feel like they're part of a community?
Did you find these tips helpful? If so, subscribe to my YouTube channel for more authorship videos (I currently post every Tuesday and Saturday.)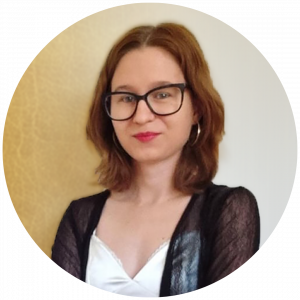 Pagan Malcolm is a bestselling fiction author, speaker, podcaster and business coach for authors. She helps aspiring authors finish their books, build the foundations for consistent book sales and establish a standout author brand that gets them KNOWN.
| Facebook Group | Instagram | Podcast | Website | Blog |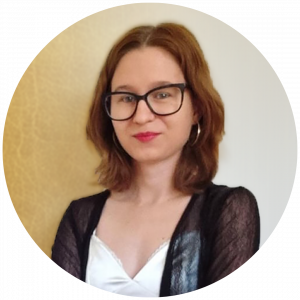 Pagan Malcolm is a business coach for authors helping writers to leverage the business side of publishing so that they can kickstart profitable writing careers and become established authors. She has been featured in various publications including Writer's Digest and The Write Life Top 100 Websites For Writers.
You might like…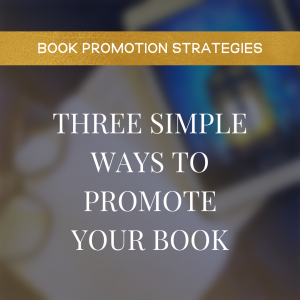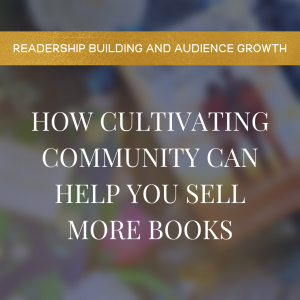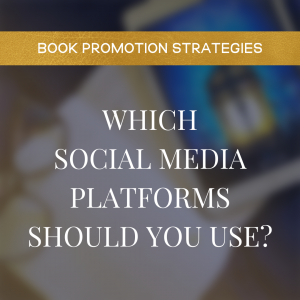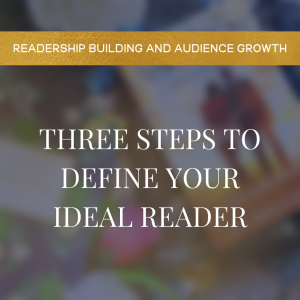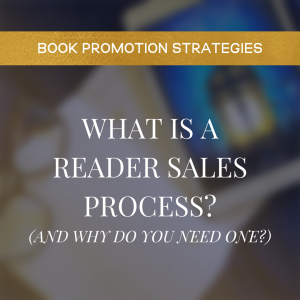 Free Resource: