What Should Your Next Step In Authorship Be?
Take the quiz to discover which stage of authorship you're currently at and a *complete* list of action steps to focus on that will move you to where you want to go.
Have you ever spent hours filling out detailed character profiles in an attempt to flesh out your characters, but wished you could spend that time writing instead?
Getting clear on characters gets to be simple, because you don't actually need to know everything about them to know enough to write your first draft… and in this post, I want to break down what those core elements are that will enable you to jump in quickly with clarity.
But how do I know this approach to writing characters works?
Well, my writing coaching is a little different in a sense that I have a unique framework for writing that has allowed me to have 10k word count days, finish my first drafts in less than a month, and sometimes even in a week.
That framework is called the Storyteller Framework™, and it's a process that separates writing elements from enhancement elements, allowing you to channel your inner storyteller, focus on the narrative of your story, and release all pressure to worry about the little details.
The reason it works is because I believe that in order to tell a good story, you only need to focus on plot, conflict and characters—but especially characters, because characters drive a story. Think about it, have you ever read or heard a story where there were no characters? Without them, there is nobody to lead the story and navigate challenges (which is what makes a story so engaging!)
So when it comes to characters, all you need to do is ask the right questions and have clarity on certain things that are going to fuel your ability to get a first draft down, and usually, these things directly relate to the plot or conflict.
In my blog series (The Basics of Fiction Writing) I'm going over all the foundational aspects of writing a book to help beginner and newer authors tell their best stories—because a raw story can always be improved on, but a blank page is a lot harder to polish.
And today, we're going to explore a simple process for how you can create and write characters your readers will absolutely love (or love to hate) and will root for the entire way through:
1) Get Clear On Your Characters
First of all, we need to create our characters and get clear on who they are, and for that, we can use my Three Layer Character Deep Dive Process:
Layer #1: Appearance – appearance can be useful to show rather than tell your reader what a character is like. The way they dress, hold their stance, wear their hair and treat others physically can say a lot about your character.
Layer #2: Personality – personality gives us a lot to work with when it comes to driving the story forward. Understanding a character's desires, strengths, weaknesses, core beliefs, good and bad qualities, emotional range and behaviors can help us craft plot points, character relationships, and even high stakes obstacles and conflicts, while also developing a well rounded character.
Layer #3: Backstory – backstory helps us understand why a character is the way they are, what has shaped their life, what core beliefs drive them, who has influenced their decisions and behaviors, etc. Taking the time to get clear on your character's childhood or recent past will help you develop a fully fleshed out character.
2) Develop The Supporting Details
Next, you want to flesh out a number of supporting elements that will help shape their personality and their lifestyle:
Voice

—stories are character driven, but narratives are dialogue driven. Your character's voice can be tweaked and improved in a later revision, but it always helps to understand their speech patterns, tone of voice, favored word choices, and mannerisms going into the writing process.

Relationships

—your character is going to know people, so figure out who each person means to them and why. This will help you establish a world with history and backstory.

Routine

—your character also had a way of life before the story began, so how did a typical day look for them? What did they do, what did they enjoy, what didn't they enjoy, who did they see, how did they spend their downtime, what hobbies or interests did they have, etc.
3) What Do They Stand To Lose Or Gain?
Finally, we need to understand what is driving our characters to take part in the conflict and story, and to answer that question, we need to know what they stand to lose or gain.
Maybe there is something your character has always wanted, and there is an opportunity for them to gain it.

Or maybe there is something your character has lost that they desperately want back.

Maybe there is something or someone they care about deeply, but they risk losing that thing if they don't cooperate.
The point is, people aren't motivated to take action and engage in conflicts until they are directly impacted, so understanding your character's core desires and fears will help you write believable motivations that the reader can also get behind and support.
And there you have it. Three simple but effective steps to write characters your readers will love! If you found this post helpful, check out my other posts in this series here.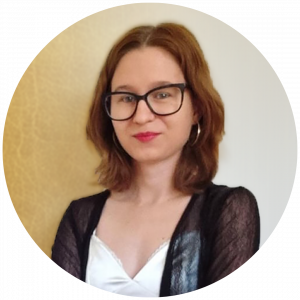 Pagan Malcolm is a bestselling fiction author, speaker, podcaster and business coach for authors. She helps aspiring authors finish their books, build the foundations for consistent book sales and establish a standout author brand that gets them KNOWN.
| Facebook Group | Instagram | Podcast | Website | Blog |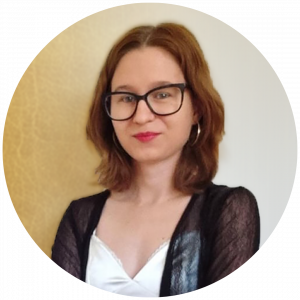 Pagan Malcolm is a business coach for authors helping writers to leverage the business side of publishing so that they can kickstart profitable writing careers and become established authors. She has been featured in various publications including Writer's Digest and The Write Life Top 100 Websites For Writers.
You might like…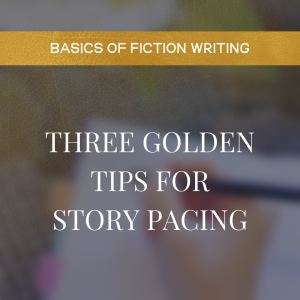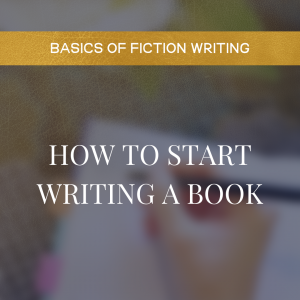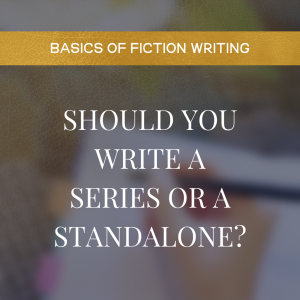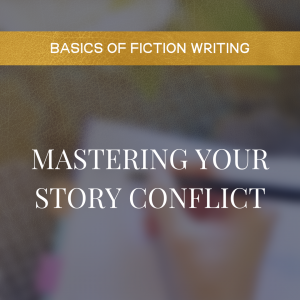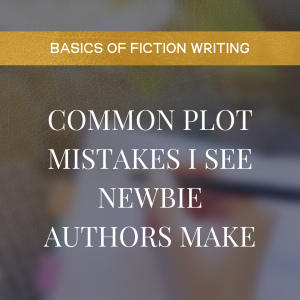 Free Resource: