What Should Your Next Step In Authorship Be?
Take the quiz to discover which stage of authorship you're currently at and a *complete* list of action steps to focus on that will move you to where you want to go.
Watch The Full Video:
---
Want to know how my clients are releasing bestselling books in their first year, hitting their pre-order goals, selling out in bookstores, and going on to quit their jobs?
The thing is, the path to full-time authorship is *extremely* simple on paper (and a little business secret for you is that ALL successful business strategies ARE simple.)
What makes it challenging to put into practice is having to navigate a lack of resources (i.e. time, money, energy) AND adapt a publisher's mindset along the way.
Today, I want to share with you EXACTLY what this simple strategy is that my clients are working, and how you can start to treat your own writing like a business.
The Full-Time Authorship Framework:
The process I take my clients through is not in any way groundbreaking (in fact, you'll probably look at it and think that it's far too simple to be effective.) But a not-so-secret secret about successful business models is that they are simple, which is why they work so well.
With that in mind, the process that my clients are working to finish their books faster, increase their launch results, and fully monetise their author brands is this:
Step One: write a GOOD book (because if the book isn't good, it won't sell long-term.)
Step Two: refine your launch strategy (because launches are how you're going to be able to get your books into market in a way that establishes them and lays the foundations for an immediate cash injection PLUS long-term sales.)
Step Three: monetise your author brand (which can really be as simple as earning money from book signings, workshops and events on the side, but you want to diversify your income streams while still remaining in alignment with YOUR author brand vision.)
(P.S: the proof is in the pudding! Check out my Client Interview Series over on my podcast for detailed case studies of *exactly* how my clients are working this process to get results.)
Now, the thing to keep in mind about this framework is that, while it's simple, that doesn't mean it's always easy to implement, and the thing that makes it challenging to put into practice is having to navigate a lack of resources (i.e. time, money, energy) AND adapt a publisher's mindset along the way.
A lot of my clients have the very real challenges of working a day job, commuting daily, starting families raising young toddlers, living on a tight budget, and always trying to find more time, energy and money to put towards their authorly goals. And yet, they've still been able to release bestselling books in six months, quit their jobs in a year, sell out in bookstores with their debut novels, and so much more.
All of that is PROOF that by working this framework consistently, you will be able to increase your resources over time, but it requires you to be able to build the foundations for your author brand that are going to support you in doing that.
So let's go over these foundations:
1) Adapt A Publisher Mindset
The very first shift you want to make is that you want to stop making decisions based on what you feel and where you currently are, and start making decisions based on where you want to be.
So many authors keep themselves stuck and playing small because they know they need to take certain actions towards their goals, but they're scared to invest, to take risks, to get outside their comfort zone, so they don't.
Instead, start asking yourself what actions you would be taking if you were the CEO of a small publishing press, who published x amount of books per year, and always sold x amount of copies (as in, it's an inevitable bottom line.)
How would you be thinking differently, acting differently, and what new beliefs would you embody? That is what's going to move you to where you want to go.
2) Develop An Aligned Writing Process
You are the only person who can write your books, and that makes you the most important worker in your author business.
There is someone who can come in and take every other role off of your hands (e.g. editing, marketing, cover design, publishing management, etc.)
But nobody can write your books the way you do (not even a ghostwriter.) That's why they're YOUR books.
And that's why you need to have a process that enables you to actually be writing and producing manuscripts regularly (especially in five years time when you have a backlist to juggle and regular publishing deadlines.)
If you procrastinate, or only wait for inspiration? Then eventually, you're going to run out of material to publish, which means your publishing process will lose momentum and your sales will drop somewhere down the line.
For the sake of consistency, you need to deeply understand your own creative process and what's going to work for you. Do you write in seasons? Do you write once a week? Do you write daily? What's going to feel supportive and not lead to burnout, or leave you feeling pressured to meet deadlines? Or perhaps you work better with deadlines? Create your aligned writing process first so that you can integrate an aligned publishing process.
3) Map Out Your Publishing Timeline
A big mistake I see a lot of authors make is that they rush into publishing because they realise it's accessible, they can have the book out in 72 hours, and they don't create a launch strategy to effectively establish the book in the market and set it up to sell.
On top of this, they don't consider their resources and how that's going to affect their ongoing momentum.
So often what happens is that the book launch flops, or it doesn't sell very well, and then there's no budget to keep going. Or they try the rapid release strategy and burn out because they're struggling to find the time and energy to write and publish consistency.
This is where mapping out your publishing timeline over 3 – 5 years is going to set you up for success, because you can look at your available resources and decide what is actually sustainable and realistic based on where you are right now.
Momentum isn't about doing things quickly, it's about doing things consistently, and sometimes that means setting the expectation with your readers that you will publish a book once a year. As long as you can commit to that and keep your readers engaged from launch to launch, it's not going to be a problem, and it IS going to enable you to increase your resources because you won't be rushing and half-assing, you'll be doing things intentionally.
4) Create Systems And Support For Your Growth
The truth is that no CEO does everything in their business alone, and as an author, we're essentially working eight full-time jobs (between editing, writing, publishing, marketing, publicising, sales, tech and admin, and graphic design… that's a lot of hats for one person to wear.)
So it's really important that you're building a business that's actually going to allow you to do your #1 job in five years time: write the books.
If you're just starting out and operating on a tight budget, there are certain hires I always recommend outsourcing (editing and cover design), but most of your marketing can be put on autopilot through scheduling tools, strategic content batching and repurposing. That's going to free up a LOT of your time and energy and keep sales rolling until you can work up to those bigger hires (like the marketing assistant and the 1:1 coach *points to self.*)
5) Grow Your Income And Your Brand
It's not essential to add additional income streams into your author brand: you can just write books and make a living from that. But what you need to understand is that by doing so, you're committing to a slow path, one that will likely take ten years or longer to be profitable, without much disposible income in the beginning.
On the other hand…
A lot of authors make their living from the events they do alongside their books (like signings, tours, speaking events and workshops.)
Some authors leverage Patreon as a re-occuring income source.
Some authors start side hustles or side businesses.
And some authors do a lot of freelance writing and making the bulk of their income that way.
My advice is simply not to put all of your eggs in one basket, especially if you want to scale quickly (and *especially* if you're Amazon exclusive—get this: in late 2021 my Amazon account was hacked and all my bank accounts were drained, and while the incident was under investigation I lost access to my Amazon account, including all the books I'd published there over a five year period, for over two months.
To top it off, this happened the WEEK of my book launch for a book I'd spent 12 months building up sales momentum for. I couldn't access any of my royalties or make changes to my book metadata for weeks on weeks. So if that's your only source of income and something similar were to happen to you, you'd be in trouble. That's why I highly recommend diversifying your income streams and even making *some* of your books available outside of Amazon for long-term sustainability and growth.)
Did you find these tips helpful? If so, subscribe to my YouTube channel for more authorship videos (I currently post every Tuesday and Saturday.)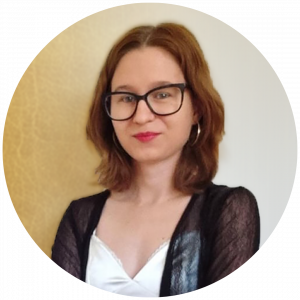 Pagan Malcolm is a bestselling fiction author, speaker, podcaster and business coach for authors. She helps aspiring authors finish their books, build the foundations for consistent book sales and establish a standout author brand that gets them KNOWN.
| Facebook Group | Instagram | Podcast | Website | Blog |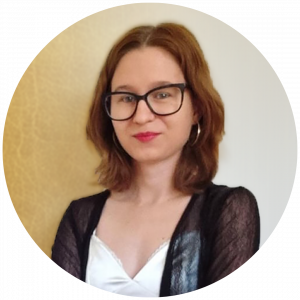 Pagan Malcolm is a business coach for authors helping writers to leverage the business side of publishing so that they can kickstart profitable writing careers and become established authors. She has been featured in various publications including Writer's Digest and The Write Life Top 100 Websites For Writers.
You might like…
.
.
.
.
.
Free Resource: