What Should Your Next Step In Authorship Be?
Take the quiz to discover which stage of authorship you're currently at and a *complete* list of action steps to focus on that will move you to where you want to go.
Watch The Full Video:
---
How have I been able to write and publish nine books over the past six years and go full-time in authorship?
Tune into this video to discover the four ways I've incorporated support along the way, and *exactly* how that has enabled me to build momentum over time.
Before we dive in: why is support so freaking important?
If you zoom out and look at absolutely everything that authors take on as part of their job? Then you soon realise that they're essentially working eight full-time jobs on top of their regular day job.
There's writing, editing, publishing, marketing, publicity, sales, graphic design and miscellanous tasks like website maintenance and email systems/tech.
No CEO does everything by themselves, and this is no different. But especially considering that your ability to sustainably grow your author brand and juggle all of these additional hats without burnout is already below the bottom line.
You want to make sure you're intentionally building an author brand that is going to enable you to actually be prioritising writing in the next five years, not running around trying to keep up with marketing your backlist and maintain momentum with book launches. That's where different types of support (and different levels of support as you strategically scale) is going to make a world of difference.
So, let's take a closer look at all of the different types of support I've had over the years:
1) Automation
The very first thing I comitted to doing was putting as much on autopilot as I possibly could to free up my time and energy. A lot of this I was able to do without any costs or expenses, but I did invest in some social media scheduling tools over the years and email software to make this happen.
I really focused on automating most of my marketing through email campaigns and pre-scheduled lead magnets, as well as batching my monthly social media content. This meant I was able to focus on writing and publishing tasks in the limited spare time I had.
This is such a great first step because every author can do it starting out and it doesn't require an upfront, financial comittment (and if it does, it's very small.)
2) My Ex-Publisher
When I signed with my second publisher in late 2017, this benefited me in a lot of ways:
Firstly, they took all of the publishing production tasks off of my hands such as editing, cover design, formatting, file uploading and optimisation and bookstore distribution. All I had to do was be a team player and meet my deadlines, implement the edits, approve the covers and galleys, and market the books during the launches.
The other benefit I got from this was that there were no upfront costs. Out of the nine books I've published over the past five years, I've only had to pay for editors, designers, formatters and marketing help for five of those books, and this allowed me to publish more books faster because I didn't have financial restrictions delaying my timeline.
Without my ex-publisher's help to launch my career, I would have had to stick to 1 -2 book releases per year, which means I'd still be on the right track, but doing it a lot slower.
---
Sidenote: I know the traditional publisher route looks SUPER appealing based on my experience, but I'd be doing you a disservice if we didn't dig into pricing and earning potential for a minute.
A common misconception is that with traditional publishers, you don't pay anything to publish… which isn't entirely true. It's true that you don't pay anything upfront (if you are, you've been scammed by a vanity press), but we have to look at where your money is actually going in the long-term:
On average, publishers take 33% of earnings.
Bookstores, distributors, printers and what-not all take 20%.
If you have an agent, they take 10%.
Authors usually take the remaining 6%, or whatever's left. For me, that looked like 40% of gross profits (aka: 80 cents per book sale.)
That meant I had to sell at least 100,000 books per year to replace my full-time salary on book sales alone. But as an indie author, I can earn a much higher royalty which means I only have to sell 20,000 books per year to make the same amount.
So let's do some quick math:
Let's say an editor works on your book for 3 months with a publishing house, and your book goes on to sell 20,000 copies per year, and you earn 80 cents per book sale. That means you're going to earn $16k per year, and the publisher is taking 33% of your earnings to pay their staff, put into marketing, and other things.
Then, let's say that your book sells well over a lifetime period of 60 years, and for the sake of this example (to keep things simple) it sold 20,000 copies every year (or, to make things more realistic, you at least sold that many copies of books across all of your published titles with your publisher every year.)
That means that you're making $16k from book sales every year… and you'll earn $960,000 over a 60 year period. Not bad, right?
But your publisher is still taking 33% of your earnings for the entire 60 years, to pay staff members who only worked on your book for a few weeks, or a few months out of those 60 years. Because this is their business model and it's how they afford their overheads.
So avoiding upfront costs is great, but let's look at this the other way around:
Let's say you self-publish, and earn a royalty of $4.50 on a book with just the right length and size and pricing.
You go on to sell 20,000 copies a year, which equals $90k in earnings.
And you go on to sell that many copies a year over a lifetime period of 60 years… that means your earning potential is $5,400,000.
That's a SIGNIFICANT difference in royalties. I'm talking at least 4 million dollars of royalty that is going towards people who worked on your book for a miniscule period of time over that 60 year period.
**Remember, this is all based on averages, and on the assumption that your book sells well every year, which I realise isn't guarunteed and will natually have fluctuations, and it also really depends what you end up pricing your book at… so I just want to reiterate that this is an example, but the reality still stands.
So sure, it might seem like a huge upfront investment to spend $2k on editing and a few hundred on cover design… but when you look at the earning potential? That's worth the upfront cost.
Here's my point: publishers do have benefits, especially for people who don't have access to any upfront investment money. They can get you established with a book series or two, they can help you build momentum, and they can get you off the ground fast.
But that doesn't mean it's in your best interest to stay with them long term. Keep this in mind when choosing to incorperate the support of publishers into your strategy… because at some point, you might be better going out on your own and outsourcing your own publishing production experts to help you.
---
3) Outsourcing and Delegation
As mentioned, I did pay for support for my self-published titles, because I needed to free up my time and energy and I also wanted to invest in the quality of my books for long-term sales. So I was supported through the people I outsourced and delegated publishing production tasks to, even though I still took on a lot of the remaining tasks myself.
4) Mentorship and Coaching
Finally, I invested in the support of coaching and mentorship to help me feel supported along the way.
Now, feeling supported might seem like a luxury you can't afford when there's editing and cover design to prioritise, but here's why you can't afford NOT to have it:
Every time I second guessed my strategy, I would pivot… and every time I pivoted, my sales would stop.
Every time I felt frustrated or stuck, it cost me my peace of mind which impacted my mental health.
I spent years struggling and feeling completely alone, with nobody to validate my progress.
I wasted so much precious, limited time and energy researching, testing things, trying and failing, etc.
When I finally decided I was fed up with feeling stuck and growing slowly, I started investing in courses and coaching… and I made my investment back in two months. I went on to become profitable in two years.
And I realise that if I'd gotten support from day one, I could have avoided all that frustrated and stress, the breakdowns, the fear, the pivoting and the lack of sales, and been profitable in my second year instead of my fifth.
It is SO worth it to have someone who is already where you desire to be looking over your strategy, letting you know when you're on track, giving you insights and tips to grow faster, and helping you feel confident, validated and supported the entire time. Without coaching, I wouldn't be where I am today, because I would still be three years behind my current milestones trying to figure it out the hard and long way. It's because I believed that my success was inevitable and chose to trust in me, and bet on my ability to accomplish my goals that I was able to make those big, scary investments and have them pay off.
If you found this video helpful, subscribe to my YouTube channel for more helpful authorly trainings.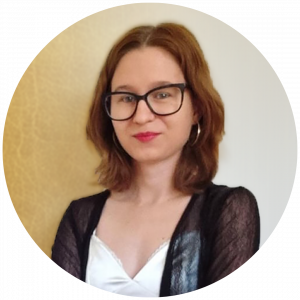 Pagan Malcolm is a bestselling fiction author, speaker, podcaster and business coach for authors. She helps aspiring authors finish their books, build the foundations for consistent book sales and establish a standout author brand that gets them KNOWN.
| Facebook Group | Instagram | Podcast | Website | Blog |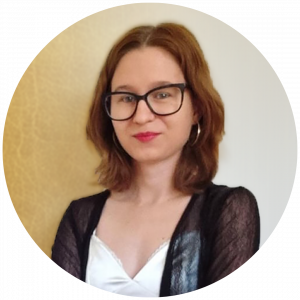 Pagan Malcolm is a business coach for authors helping writers to leverage the business side of publishing so that they can kickstart profitable writing careers and become established authors. She has been featured in various publications including Writer's Digest and The Write Life Top 100 Websites For Writers.
You might like…
Free Resource: