What Should Your Next Step In Authorship Be?
Take the quiz to discover which stage of authorship you're currently at and a *complete* list of action steps to focus on that will move you to where you want to go.
Watch The Full Video:
---
Do you find it easy to connect with fellow writers, but really struggle to share the right content to social media or start conversations with readers?
This is a topic that comes up time and time again with my clients, because authors often get into authorship because they love to write, not necessarily because they signed up to be marketing their books. And let's face it: us authors can't afford to NOT be using social media to market our books… and yet, it can still feel difficult:
Never knowing what to post or say.

Not getting the followers or engagement you desire.

Investing so much time and energy for zero sales.

Losing entire days to content creation and hours of engagement.

Feeling constantly drained, exhausted, and fed up with the platform.

And yet? Knowing you've gotta keep using it to get your books out there (and resenting it.)
I get it. In the beginning, social media frustrated me too. I didn't understand it, I second guessed all of my content, and I felt deeply uncomfortable in the public eye. Plus, I was trying to keep up with posting and engaging in whatever free time I could find outside of work.
But, something that really helped me shift my feelings around social media was changing the way I used it, and shifting my intentions around it.
There's a reason this is happening, and I promise that once you understand it, you'll be able to make an internal shift that changes how you approach book marketing and leads to better results. Here are six tips to help you get started:
1) You might be learning from the wrong experts
The first thing you have to realise about our industry is that we're in an entertainment industry, and a lot of social media experts out there (who you may have downloaded freebies from or bought content prompt boards from) do NOT have experience in our industry. Their primary focus is on helping people in service based industries.
This means that while the stuff they're teaching you can be used and tweaked to work, it's not being taught in a plug-and-play way because our industry requires a completely different approach and angle to social media marketing.
So you might not necessarily have the wrong strategy, or need to pivot and burn things down and start again, but you may have to tweak what you're doing a bit to start seeing results. This is a huge burden off of your shoulders though, because it means you ARE on the right track!
2) Change your beliefs to change your results
What I see too often when people say they "hate social media" is that they don't actually hate it… they just haven't found a way to use it that feels good to them yet.
Take me for example: when I first started publishing in 2015, I was fresh out of highschool as an introverted, private teenager who didn't really use social media, nor feel comfortable posting on it. Can you relate?
So when I decided I was going to use social media as my primary method of marketing books online, I carried a LOT of unsupportive beliefs with me going into it as a result of my past experiences and perspectives on social media.
I didn't like it. I was afraid of judgement and being authentically myself. It felt uncomfortable to use. I believed the only people who used social media were only showing us a highlight reel and seeking out attention. So it felt like I was going against the grain trying to use social media in a different way while I carried all of those beliefs about it.
Whatever you believe about social media is going to be reflected back to you. It's kind of like that saying "treat people how you want to be treated."
If you partake in tactics such a like-for-like swaps, follow-unfollow… then you're not going to build genuine connections with people because you'll receive that back.
If you struggle to show up and be yourself because you're surrounded by examples of people using the platform without authenticity and you therefore believe there IS no authenticity… it's going to feel super vulnerable to be the 'only one' doing the opposite.
So the solution is simple: get clear on how you want it to look and feel for you. If you want to feel supported, and be part of a community, and have genuine connections with readers, then go into it with that intention and focus on cultivating a space and putting out content that embodies that. Change your beliefs around how it HAS to be, and you can start to design your own dream social media experience.
3) Don't obsess over the data
In classic "I'm-not-a-social-media-manager" style, I rarely look at the data around my posts, engagement and follower growth. I'm just not interested in stats and having that validate my worth or dictate the results of what is and isn't working, or what is and isn't possible for me.
Here's why: I myself am a HUGE consumer on Instagram, Facebook and YouTube… but I rarely engage with content. I don't see a direct benefit for me, so I rarely remember to do it, and if I do it's because a post really resonated with me or I actively went out of my way to save it for future reference or share it with someone.
That's how I know that so many people can be following me, watching my content, consuming everything I put out, and moving closer to a sale every single day… and I wouldn't even know they were there until they purchase.
That being said, I do take note when a post does particularly well, because a spike in likes or followers gives me clues to what is working well… but I also don't make it mean anything when I don't see physical evidence that my actions are paying off. Because I choose to believe that they always are and I know that when I continue to show up, I make sales. It's only when I stop showing up that I kill that momentum and the sales stop.
So if you're relying on the data and numbers around your audience size, likes and comments to validate that your strategy is working… and you're pivoting constantly when you don't see evidence fast enough? That's a big reason why social media feels hard, because you're making it harder than it needs to be and you're not leaning into that trust piece enough.
4) Remember: social media is social
A lot of authors think they wouldn't be on social media if it weren't for them trying to sell books, so they solely focus on trying to sell books and that doesn't convert without other content pieces going out. Therefore, there needs to be a bigger why backing what you do.
The thing to keep in mind is that sometimes, the goal isn't sales: it's simply getting more visisble, building more connections, and entertaining our audience.
So, if you want to intergate a bigger why behind you showing up every day on social media, I encourage you to lead with a value and community based approach, not a sales based approach. That means that all of your content, and your daily focus, would be on connecting with readers and community building… and sales can often be a byproduct of all of this.
it also means that you won't feel like you're constantly spamming your audience with sales posts: you'll be cultivating an experience that readers actually enjoy and want to be a part of (and it's likely you'll enjoy it more too!) They'll be engaged, they'll keep warming up to your books, and the rest will naturally fall into place.
5) Improve your understanding of sales
Something that truly helped me understand what to post on social media, why to post it, and when to post it was deepening my understanding of sales.
This meant, instead of throwing spaghetti tactics at the wall and relying on random social media posts to make or break my book sales on the daily… it became an integrated piece of my OVERALL, long-term sales process and strategy. 
And instead of viewing each post as THE post that had to close a book sale for me, I got more strategic and intentional in using it over time to build out a sales process for my readers.
Understanding where your content is leading people at every stage of the process is how you're going to lead people to an eventual sale and close more sales as a result. And don't get me wrong: I still use social media in every single step of my book sales process (i.e: to attract readers, to warm them up to buying, to close sales with them…)
…but I also have email funnels, brand positioning, credibility sources, physical bookstores, and team members contributing to my big picture vision for conversions. Social media has become really essential to my front end strategy, but holding that big picture vision that has allowed me to develop and grow a holistic approach to marketing over time, which is why it works and therefore feels easier to use.
6) Use it how you would consume it
Finally, I'm giving you a permission slip to break all of the rules:
Ditch the trends, stop listening to marketing advice that makes you dread showing up, and start creating content that lights you the eff up!
Because at the end of the day? If you're bored, your readers are bored.
And if social media feels like a chore? It feels a lot harder to show up for.
And if you're energy isn't there? Your audience can feel that, and it's a literal repellant.
So start asking yourself:
What would feel fun for you? What makes you WANT to show up daily and look forward to it?

What kind of content lights you up to create and post? What kind of content do you love consuming and why?

What are your strengths? Do you like to write? Go live? Record skits? Create graphics? Take photos?

Do you want to share opinions? Connect with readers? Entertain others?
Lean into all of these things to create a social media content strategy that is 100% unique to YOU and feels fun, flowy, authentic and worth the time and energy spent every single day!
P.S: If this post helped you, then check out my Slay Your Social Media Training, which is a 2-hour replay of a recorded coaching call where I help you dive even deeper into social media marketing for authors and uncover a way to use it that feels good for YOU (only $47, with lifetime access!)
In this training I cover:
How to define your ideal reader.
How to get discovered and grow your following. 
How to position yourself as someone readers want to buy from. 
How to shift your focus in order to create the results you want. 
How to NOT BE BORING on social media! 
How to speak to your readers and types of content to post that convert. 
Finding YOUR unique approach to social media. 
How to make social media marketing easier and more manageable.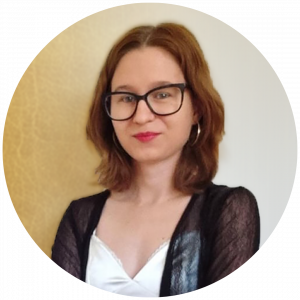 Pagan Malcolm is a bestselling fiction author, speaker, podcaster and business coach for authors. She helps aspiring authors finish their books, build the foundations for consistent book sales and establish a standout author brand that gets them KNOWN.
| Facebook Group | Instagram | Podcast | Website | Blog |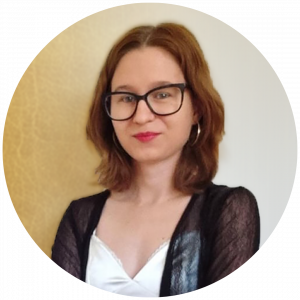 Pagan Malcolm is a business coach for authors helping writers to leverage the business side of publishing so that they can kickstart profitable writing careers and become established authors. She has been featured in various publications including Writer's Digest and The Write Life Top 100 Websites For Writers.
You might like…
Free Resource: