What Should Your Next Step In Authorship Be?
Take the quiz to discover which stage of authorship you're currently at and a *complete* list of action steps to focus on that will move you to where you want to go.
With all the evolving trends over the years (and the focus on video content through platforms like Instagram and TikTok), it's easy to assume that blogging has become irrelevent.
But blogging still has a number of perks, so long as you're actually creating blog content people want to be reading.
I get it though: as an author, the prospect of doing more writing that doesn't directly impact your WIP wordcount might sound highly unappealing—especially to those who already work long hours. So why add this into your strategy?
Well, having content to share with your audience is crucial when building readership, and also to succeed with your marketing strategy, and blogs are an easy way to come up with quality content every month that can then be repurposed into social media posts or remade into video content for maximum exposure and visibility.
And hey, your chosen method of content doesn't have to be blogging—you can stick to videos, host a podcast, or create aesthetic boards with quotes if the idea of writing blogs sucks the excitement out of your soul. But I highly recommend blogging because it's the easiest to implement (apart from live video)—it doesn't require hours of editing, or investing in professional equipment, or setting up an iTunes/SoundCloud/Stitcher account to host the podcast on.  All you gotta do is:
Write it
Publish it
Share with your audience.
(And with a bit of perseverance, you can get all this done in less than an hour.)
Still unsure? Let me highlight four additional reasons why blogging is the bomb-dot-com.
Reason #1: It Drives Traffic Back To Your Website
You know, the professional author website you probably spent hours obsessing over? The website with all your book information that you'd very much like people to read?
Yeah—giving people an interesting reason to keep coming back increases the chances of them forming that trust connection with you, maybe even exploring the site to find out what exactly it is you do, and contributing to potential future sales.
Now if you think sharing your book links is enough to drive people back to your website, you're going to want to think again. Someone will eventually break this news to you if you haven't heard it already, but to put it simply: nobody cares about your book.
That is, until you give them reason to—which leads to my next point…
Reason #2: It's A Way To Establish Yourself In Your Niche/Genre
I know I'm using big, fancy words here, but to clarify—you can use blogging as an opportunity to:
Talk about your WIP/work/progress
Talk about how to write in your chosen genre
Talk about upcoming events you're planning
Talk about your experiences in book writing and publishing
Doing this will help to establish you as an expert in your genre—super important, if you want to get up among the top ten writers you're competing with for sales.
Remember that you're not competing with every author in the industry, just those in your category, so you should aim to attract the interest of your ideal reader through engaging blogs that lead back to your books and work.
Reason #3: It Creates Shareable Content
Ever wondered what the heck to post on social media, or send to your mailing list?
Ding ding ding!
Here's your answer! Blogs are not only a fantastic source of content to send to readers and attract new ones, but the beauty of blogging is that you can repost and repurpose blogs.
Have a week where you're stumped for ideas? Go back to your first couple of blog posts and divvy up the blog into a couple of social media captions! There will be readers who missed it the first time, as well as brand new readers who never saw it to begin with, and I promise that nobody is going to remember or pick up on the fact that you're resharing the content.
The final perk to this point is that other people can share your content too, if it resonates with them—and this not only helps you to reach audiences you haven't crossed yet, but it also works as a network building tool. I can still remember a Twitter account who religiously shared my blog posts back when I started, and she was the only one who seemed to care about and support my voice. We're now super great friends and we always help promote each other's work.
Reason #4: You Can Guest Blog For Exposure
Yep, I can hear you groaning—more blogging?
Don't run for the hills just yet—the great thing about guest blogging is that it gets you seen by audiences outside of your own. Ever wondered how you can reach people outside of your immediate friends and family? This is exactly how.
Plus, you can oftentimes just repurpose the same post and send it to five relevant websites who will post it. Doing so will give you awesome exposure and definitely bring traffic back to your blog.
If you found this post helpful, come follow me over on Instagram and let's connect!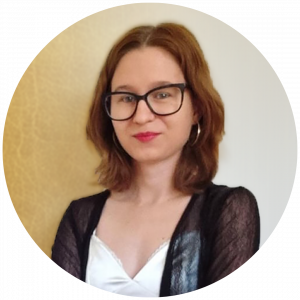 Pagan Malcolm is a bestselling fiction author, speaker, podcaster and business coach for authors. She helps aspiring authors finish their books, build the foundations for consistent book sales and establish a standout author brand that gets them KNOWN.
| Facebook Group | Instagram | Podcast | Website | Blog |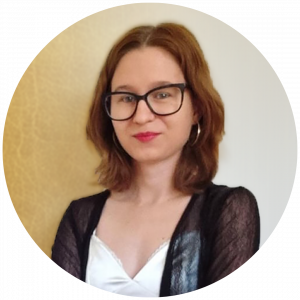 Pagan Malcolm is a business coach for authors helping writers to leverage the business side of publishing so that they can kickstart profitable writing careers and become established authors. She has been featured in various publications including Writer's Digest and The Write Life Top 100 Websites For Writers.
You might like…
Free Resource: