What Should Your Next Step In Authorship Be?
Take the quiz to discover which stage of authorship you're currently at and a *complete* list of action steps to focus on that will move you to where you want to go.
Hosting a giveaway is an awesome way to market your book. You might be wondering how so—after all, the action of giving away and book and paying for postage is relatively counterproductive and won't bring you a guaranteed ROI. But that being said, there are tons of other great outcomes to hosting a giveaway, as it's an amazing community and readership building tactic.
1) It Creates Exposure For Your Book
A giveaway can increase your book's visibility, especially if it's part of a series.
Hosting a giveaway during the book launch period means more people are going to land eyes on your upcoming book, and actually take action to connect with you in some way to enter the giveaway—whether it be by following your social media, or joining your mailing list, or leaving a comment on a blog post. This then allows you to follow up and start building a relationship with them, influencing a sale later on.
2) It Shows That You Value Your Readers
People like to see a real face behind the marketing of a product, and more importantly, people like to feel acknowledged. Giving away something that's clearly valuable for you, for free, really strengthens this connection between you and your readers—it shows that you value their interest and presence and want to give back to them.
Let me give you an example:
Imagine you just moved into a new neighborhood. One person politely acknowledges you on the street and airily invites you to come over sometime but dodges the actual 'making plans' part by saying they'll organize it when they have time.
Another person rocks up personally to your house, gifts you a welcome basket, and invites you to a BBQ they're having that Friday—with free drinks and pizza. They're very chatty and take an interest in where you're from and what you do.
The next week, both neighbors approach you in need of a hand with something.
Who are you more likely to help? Who are you going to like and trust more?
It's kind of the same thing—connections form when you go out of your way to give value first, instead of expecting people to help you and buy from you just because you have something they like.
3) It's One More Reader You Can Hook On The Series
It only takes one person to set off an avalanche of rave reviews. Imagine if the person who won your giveaway was that person?
People enter giveaways for things they actually like and want—so you already know that entries are book lovers and that they've taken interest in your book. If they really like it, they might leave a review and tell their friends— which starts that hot trail of buzz and publicity.
Not to mention that it's hard to get people to invest in new authors—so giving away a free book is a great way to hook new people risk free.
Here's another example to illustrate what I mean:
You head to your favorite makeup store to grab a bottle of your favorite foundation. You see a new brand on the shelves which looks appealing, but you know, like, and trust the brand you usually use so you don't risk buying the other one.
On your way out, however, you are offered a free sample of the new brand's product. After using it, you realize it's ten times better, so you buy the new brand from that point on.
4) They're A Great Way To Build Your Following
If you leverage the entry requirements the right way, you can use your giveaway to build your social media following and mailing list. All you have to do is set up the giveaway on social media, then make the conditions of entry:
Share the post
Follow your account/subscribe to your email
Tag a friend
This will do two things:
It will spread your giveaway to audiences that you haven't yet reached, bringing them back to you.
It will build your account's following.
Building your following and readership important to be doing in any case, but actually pulling it off allows you to create more opportunities for your books and brand. You'll have a bigger audience to market to, and you'll have a mailing list to create passive income through.
5) They're Massively Popular And Fun
Giveaways blow up on places like Twitter and Instagram—people love them. So show a little love back to your readers by hosting your own giveaway. You can make them super exciting by adding all sorts of goodies relating to your book, such as:
POP Funko Figurines
Something personal (AKA a favorite manga / book, your favorite brand of tea)
Mugs, bookmarks, and other literary things.
Accessories, enamel pins, pop culture keychains, plushies, or trinkets.
Nice notebooks, pens, and other stationary.
If you found this post helpful, come follow me over on Instagram and let's connect!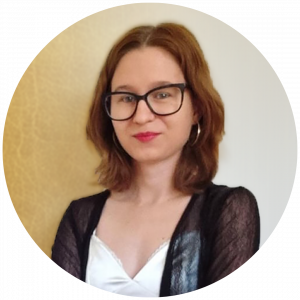 Pagan Malcolm is a bestselling fiction author, speaker, podcaster and business coach for authors. She helps aspiring authors finish their books, build the foundations for consistent book sales and establish a standout author brand that gets them KNOWN.
| Facebook Group | Instagram | Podcast | Website | Blog |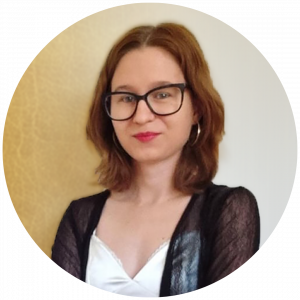 Pagan Malcolm is a business coach for authors helping writers to leverage the business side of publishing so that they can kickstart profitable writing careers and become established authors. She has been featured in various publications including Writer's Digest and The Write Life Top 100 Websites For Writers.
You might like…
Free Resource: