What Should Your Next Step In Authorship Be?
Take the quiz to discover which stage of authorship you're currently at and a *complete* list of action steps to focus on that will move you to where you want to go.
Watch The Full Video:
---
In late 2020, I left my publisher and became a full indie author due to a number of reasons–some relating to my publisher, some relating to how my core values and beliefs had shifted, and some based on my long-term goals and personal desires.
But since going fully indie, I feel that I've absolutely made the right choice for me, and today I wanted to share five reasons why that is:
1) Control Over Deadlines
It's no secret that I can write my books quickly, but I'm still human. There are still days when I don't feel like writing, and I know I write my BEST work when I'm not feeling pressured to meet a deadline. Being in control of my own deadlines allows me prioritize my creative flow, and therefore, always be putting out my best work.
2) Higher Earnings
The simple fact is that, even with a publisher, I was doing the majority of the marketing work, booking my own author events, and getting into bookstores. So why was 94% of my royalty earnings going to everyone else and not me? If I'm going to be doing most of the work, I should at least be profiting off of my own ideas.
3) Full Creative Control
Along with managing my own deadlines, I get to choose who works on my book and make changes as I see fit. In the past I've been stuck with editors who weren't a good fit for my books, which then impacted the book's sales and the long-term success of my series. By leaving my publisher, not only do I have the opportunity to fix up these books, but I can pick my own trusted team members to work on it.
4) Full Responsibility
I am solely responsible for my book's success, and I see this as a huge blessing. Working with a publisher meant working with a team, having to make compromises and having to wait for approval with all of my marketing decisions (which were often delayed and lost me many opportunities for events and signings.) On my own, I don't feel restricted and if I fail, at least I know it's in my hands to fix it rather than it being out of my control and the result of someone else's actions.
5) Freedom To Be Innovative
At heart, I have a real passion for entrepreneurship and I LOVE that I have the freedom to experiment with different sales models, strategies and brand-related projects by being independent. I want to try new things, break the mold and show people there are SO many ways to make money as an author outside of the traditional methods of selling books.
And there you have it! I hope this post shared some helpful insights for anyone trying to make a decision between indie and traditional publishing. If you're an indie author, what do you love most about it? Come follow me over on Instagram and share your thoughts with me!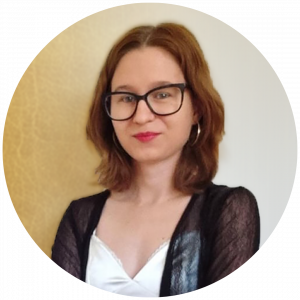 Pagan Malcolm is a bestselling fiction author, speaker, podcaster and business coach for authors. She helps aspiring authors finish their books, build the foundations for consistent book sales and establish a standout author brand that gets them KNOWN.
| Facebook Group | Instagram | Podcast | Website | Blog |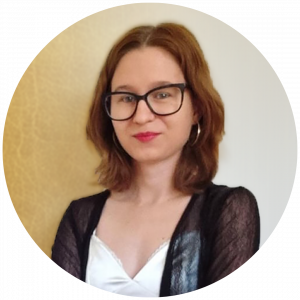 Pagan Malcolm is a business coach for authors helping writers to leverage the business side of publishing so that they can kickstart profitable writing careers and become established authors. She has been featured in various publications including Writer's Digest and The Write Life Top 100 Websites For Writers.
You might like…
Free Resource: