What Should Your Next Step In Authorship Be?
Take the quiz to discover which stage of authorship you're currently at and a *complete* list of action steps to focus on that will move you to where you want to go.
Watch The Full Video:
---
Today's topic is a juicy one: I'm breaking down the difference between craft and intuition when it comes to your writing, and specifically:
The reason why storytelling comes more naturally than writing.
How to write a book that readers love WITHOUT getting bogged down by all the rules of writing.
How to differentiate craft from intuition and how to blend both to bring out your best work.
Firstly, what's the difference between craft and intuition?
Here's how I like to explain it:
Craft = the tools you're using to improve your writing (such as dialogue, description, pacing, worldbuilding, etc.) as well as the structure of your story. It's everything that makes it feel polished, easy to read, engaging and flowy.
Intuition = the storytelling, the knowing, and the natural flow of your story ideas as they first pour onto paper. It's the thing that comes naturally to you and it's usually the story in it's raw, unedited format.
So why do I need to use both?
Well, understanding the difference is what's going to help you improve as a writer, tackle your writing projects with ease and really tap into what makes YOUR writing process so unique.
When I coach on writing, we focus more on the story than the writing itself because at it's core, storytelling is key.
It's what engages people, and it's what comes naturally to you! You were probably telling stories since you were young, or you got into writing because you enjoyed telling stories and it gave you a medium/outlet to do exactly that.
The fact that you've chosen writing as your medium to tell stories simply shows us that it's a lot easier for us to tell a story than it is to write a good book sometimes, and that's why we need both craft and intuition.
Tapping into intuition helps you write your best story, and tapping into craft helps you improve and polish your stories to make them more enjoyable.
You already know how to tell a good story, and that gets to be enough…
When it comes to craft, you only need to develop your skills enough to tell your story and get the first draft down. But too often, I see so many writers get caught up, bogged down, and discouraged or derailed by all the little details, like:
Trying to fit their stories into an exact story structure (e.g. the outlining method from Save The Cat Writes A Novel) when their intuition is telling them to just jump ahead to the next scene.
Worrying if their story is good enough and obsessing over the description and worldbuilding and characters the entire time, instead of channeling the inner story and narrative and focusing on that.
Worrying if their chapters are long enough, or feeling inadequate when they don't hit their word count goals, instead of trusting that what's on the page is meant to be there, and can be expanded later.
I'm telling you, none of the craft stuff matters as much as you think it does, because what's important in the early stages is simply getting a first draft down. That first draft is raw potential that can always be expanded upon and improved on later.
Craft tools are meant to help you improve on your own original talent and ideas. The reason you're getting stuck is because you're relying too much on craft, and often intuition needs to come first.
There comes a point when you need to trust that you already know how to tell a good story, and that it's enough, and that the pieces will fall into place as you go… and just let it flow. Write the story on your heart to write, the way you're being called to write it.
If you found this video helpful, subscribe to my YouTube channel for more helpful authorly trainings.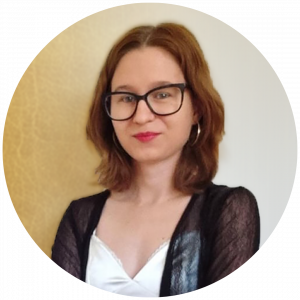 Pagan Malcolm is a bestselling fiction author, speaker, podcaster and business coach for authors. She helps aspiring authors finish their books, build the foundations for consistent book sales and establish a standout author brand that gets them KNOWN.
| Facebook Group | Instagram | Podcast | Website | Blog |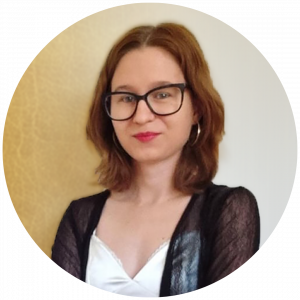 Pagan Malcolm is a business coach for authors helping writers to leverage the business side of publishing so that they can kickstart profitable writing careers and become established authors. She has been featured in various publications including Writer's Digest and The Write Life Top 100 Websites For Writers.
You might like…
Free Resource: